On The Ball with Mark Wheat: The National pick sides in the Premiership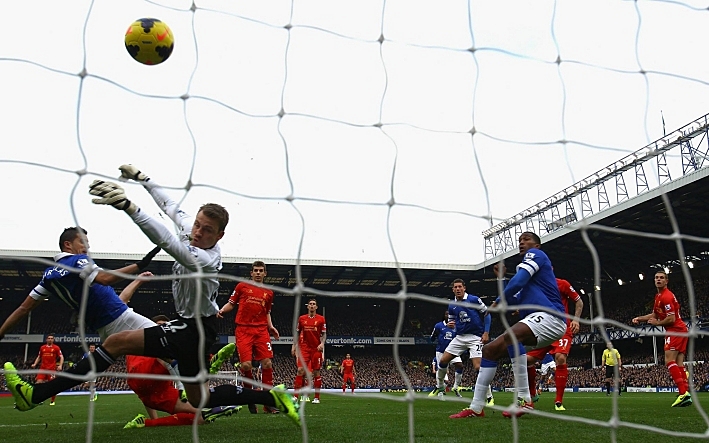 On the Ball with Mark Wheat is a new Monday feature on The Current that celebrates the connections between music and soccer, with an eye to the past weekend's results. Listen Mondays at 7 p.m. as Mark plays the music selection of the week.
The MLS Cup Final is set for Dec. 7; it will feature Sporting Kansas City vs. Real Salt Lake. As Luke wrote in this blog while I was away, it's been great to watch the game so thoroughly and enthusiastically embraced by the citizens of our sister city — as it's some times referred to — Portland. They played some great football in the first half of the second leg of the semi yesterday, but a goal against the run of play put them 5-2 down against Real and they never looked like being able to overcome it. So I'll be cheering for Kansas City, who've also ignited their fans with sold-out games this season — and the missus went to school there!
Meanwhile, they were back in action in good ol' Blighty, where music and soccer have always gone hand in hand. On the BBC's Football Focus show each week, the host, Mark Lawrenson, is joined by guests who try to predict the coming weekend's results. They're often British musicians, but this week it was the twin brothers at the heart of Brooklyn's The National, Bryce and Aaron Dessner. They were quoted on NME's website:
Bryce said: "We weren't big enough to play American football, we used to get beat up. We grew up playing soccer, we were really into it when we were kids and we were captains of our high school teams."

Aaaron added: "We were decent by American standards, not European standards." He continued: "My wife is Danish and her family are long-time Liverpool supporters so I am a Liverpool fan by default. But like a lot of Americans we follow the teams that have American players, so we love Tim Howard at Everton for example."
They then, like me, must have enjoyed the derby game that kicked off the weekend's fixtures! Liverpool and Everton's grounds are only half a mile apart, and it's the fiercest rivalry of them all. Sometimes in these games tempers flare, and many have been spoilt by players being sent off. I thought the ref on this occasion did a brilliant job of keeping the game under control, and it see-sawed backwards and forwards with both teams having the lead before it ended 3-3!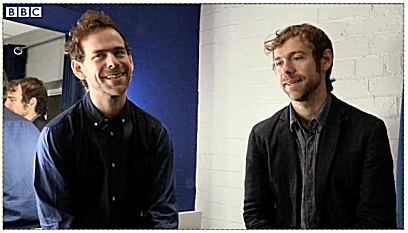 The twins' nepotistic connection obviously made them biased in that prediction, but otherwise they did really well in picking the winners if not the exact score, with the obvious exception of the Man City v Spurs prediction — but I don't think anyone expected that result! Here's how Bryce and Aaron did:
Dessner Prediction: Everton 1 - 2 Liverpool
Actual: Everton 3 - 3 Liverpool
Dessner Prediction: Arsenal 1 - 0 Southampton
Actual: Arsenal 2 - 0 Southampton
Dessner Prediction: FFC 0 - 1 Swansea City
Actual: Fulham 1 - 2 Swansea
Dessner Prediction: Hull City 0 - 0 Crystal Palace
Actual: Hull 0 - 1 Crystal Palace
Dessner Prediction: NUFC 1 - 0 NCFC
Actual: Newcastle 2 - 1 Norwich
Dessner Prediction: Stoke 0 - 1 Sunderland
Actual: Stoke 2 - 0 Sunderland
Dessner Prediction: WHUFC 0 - 2 CFC
Actual: West Ham 0 - 3 Chelsea
Dessner Prediction: MCFC 0 - 0 THFC
Actual: City 6 - 0 Spurs
Dessner Prediction: Cardiff 0 - 3 MUFC
Actual: Cardiff 2 - 2 Man Utd
Dessner Prediction: WBA 0 - 0 AVFC
Actual: West Brom 2 - 2 Aston Villa
Even though I don't think the twins have a hand in writing the lyrics, this story has cast the song "England" from their High Violet album in a different perspective for me ...
Which games were you watching this past weekend? Any stack up to your predictions? Did any results surprise you?
Related Stories
---
comments powered by

Disqus