Album Review: Various Artists, 'Minnesota Beatle Project Vol. 5'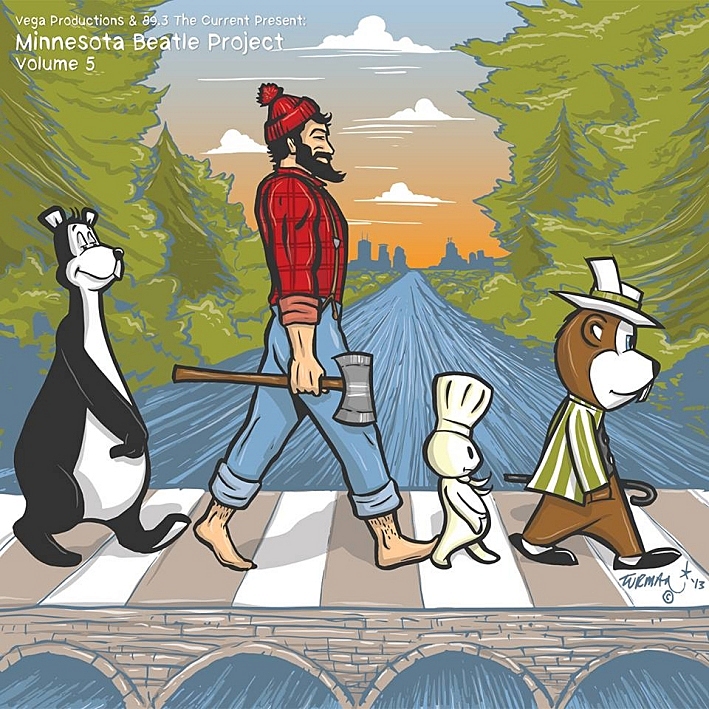 The first Minnesota Beatle Project was released in 2009 with an all-star line-up of Minnesota artists including Jeremy Messersmith, Dave Simonett and The Suicide Commandos. The inaugural release set the stage for what has become one of the best annual local releases. The project brings together some of the most timeless songs in rock history with local musicians. Beatles fans and local show-goers alike should find it hard to resist browsing the track listing to learn which songs where covered and who did the best rendition of "Dig A Pony" (the answer is Zoo Animal).
The Minnesota Beatle Project is more than a collection of covers. Since its inception, 100 percent of the net proceeds from the sale of the album go to support music education across Minnesota. Vega Productions, the non-profit behind the series, has been working to bolster students' access to musical instruments through a project called "Instruments In The Cloud." The service helps to gather instrument donations and enables schools to manage and share their instrument inventory. So you might be surprised to learn that Volume 5 of the Minnesota Beatle Project is the final installment of the series.
Why? Executive Director Mark Gehring shared this via email:
As executive producer, I felt that the project has blossomed into maturity from both a creative and philanthropic standpoint. We have showcased more than 70 incredibly talented Minnesota artists and helped introduce those artists to new fans around the country. It has provided an outlet for artists to stretch their artistic legs in a fun and meaningful way that has given more than 20,000 students across the state the opportunity to participate in quality music and arts education. As Vega Productions prepares to launch our first national program, Instruments in the Cloud, that aims to achieve 100% participation in music education, we are also turning our focus to another studio project that will coincide with Instruments in the Cloud. Information regarding the new studio project will be released in 2014.
While we wait to see what Vega Productions launches in 2014, we have Volume 5 of the Minnesota Beatle Project to enjoy. This year's release is no different from the past four installments in that it includes inspiring musicians from the '60s to today. Local garage-rock legend Gary Burger (of the Monks) brings a true '60s vibe to "I Feel Fine." The Suburbs reconstruct "Taxman" with gritty guitars, backing harmonies and horns. Dosh makes an ambitious version of "Blue Jay Way" that channels the George Harrison feel unlike no other.
The Minnesota Beatle Project Volume 5 is available now on CD, in digital formats and on 180-gram vinyl. See the live version of the compilation at the release show on Sunday, Dec. 8, at First Avenue.
Have you heard the album? What do you think of it? Share your thoughts in the comments below.
Resources
Related Stories
---
comments powered by

Disqus