Top 89 Staff Picks: Jade, Assistant Producer and Host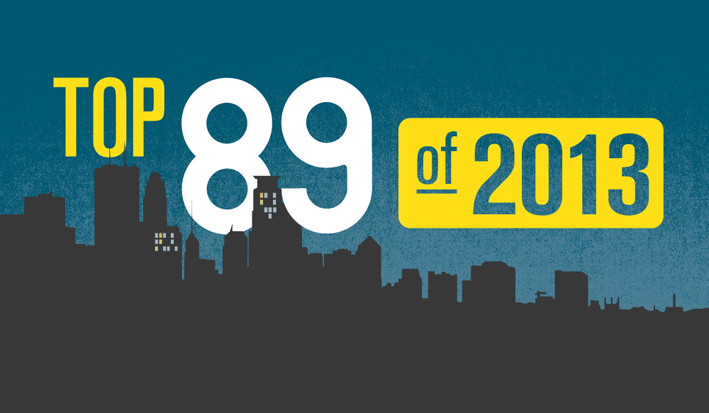 Albums
Caroline Smith - Half About Being A Woman
CHVRCHES - The Bones of What You Believe
Lorde - Pure Heroine
Har Mar Superstar - Bye Bye 17
J. Roddy Walston and The Business - Essentiial Tremors
Lizzo - Lizzobangers
Polica - Shulamith
Savages - Silence Yourself
The National - Trouble Will Find Me
Vampire Weekend - Modern Vampires of the City
Songs
Foxygen - "Shuggie"
The Preatures - "Is This How You Feel"
Atlas Genius - "Trojans"
Lorde - "Team"
Saint Rich - "Officer"
NONONO - "Pumpin' Blood"
SCRNS - "TTYN"
Gold and Youth - "Time To Kill"
The Ericksons - "Gone Blind"
The Colorist - "Little Games"
This was a great year for female musicians. Savages being the most talked about band at SXSW, Lorde topping the alternative charts (the first woman since Tracy Bonham in 1996), and musicians from HAIM to Neko Case putting out amazing records. Locally, the women took the lead creatively, too, with Caroline Smith taking a turn for the more soulful, Polica releasing another sonic blast of atmospheric haze, and Lizzo stepping out from The Chalice to showcase her solo talents.
Lizzo may actually be the biggest story in the Twin Cities this year. Not only is she in The Chalice and GRRRL PRTY, but she jumps on stage with everyone from Caroline Smith to Doomtree's Lazerbeak. The partnership with Lazerbeak led to the creation of her solo record Lizzobangers and a tour opening for Har Mar Superstar.
Related Stories
The Top 89 of 2013 Starting Dec. 31 at 4 p.m. we'll countdown the best songs, albums and artists of the year according to The Current's listeners.