Top 89 Staff Picks: Jill Riley, Host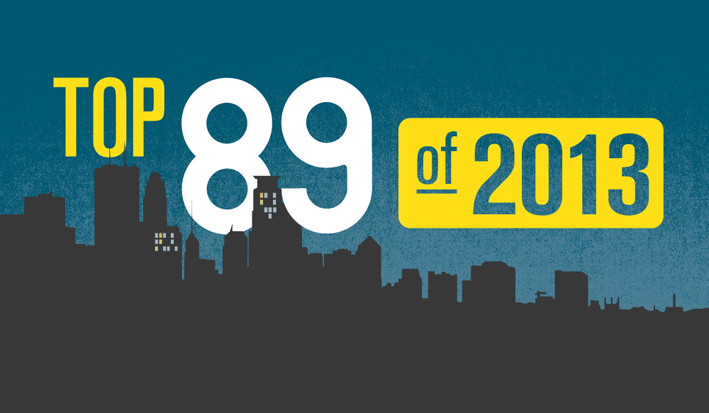 Albums

Jim James - Regions of Light and Sound of God
Daft Punk - Random Access Memories
Polica - Shulamith
Trampled By Turtles - Live at First Avenue
Yeah Yeah Yeahs - Mosquito
Caroline Smith - Half About Being a Woman
Har Mar Superstar - Bye Bye 17
J. Roddy Walston and the Business - Essential Tremors
The National - Trouble Will Find Me
Savages - Silence Yourself
Songs

Jim James - "A New Life"
Robin Thicke - "Blurred Lines" feat. Pharrell and T.I.
John Grant - "GMF (Greatest Living Creature)"
Low - "Plastic Cup"
Junip - "Line of Fire"
Daft Punk - "Get Lucky" feat. Pharrell
Polica - "Tiff" feat. Justin Vernon
Janelle Monae - "Givin' Em What They Love" feat. Prince
Lorde - "Royals"
Caroline Smith - "Magazine"
When the banjos faded, female synth-pop made its way into the spotlight. The pop and indie worlds had a lot of crossover, with artists like Lorde, Daft Punk, Janelle Monae and Arcade Fire. Looking forward to what trends emerge in 2014!
Related Stories
The Top 89 of 2013 Starting Dec. 31 at 4 p.m. we'll countdown the best songs, albums and artists of the year according to The Current's listeners.