Top 89 Staff Picks: Andrea Swensson, Blogger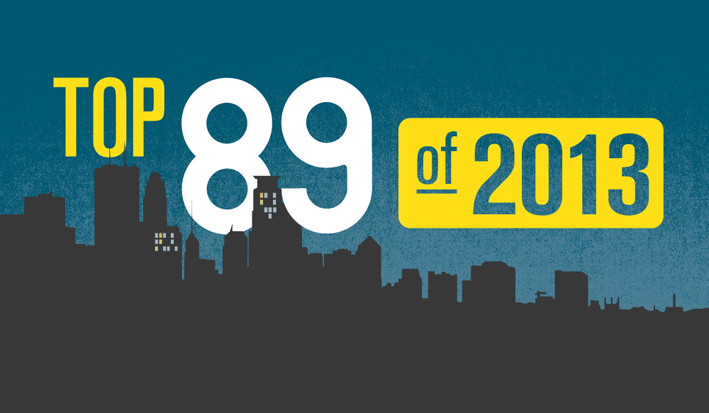 Songs

1. Janelle Monae, "Q.U.E.E.N" feat Erykah Badu
2. Har Mar Superstar, "Lady, You Shot Me"
3. The Suburbs, "Turn the Radio On"
4. Phosphorescent, "Song for Zula"
5. Southwire, "Gone Astray"
6. Zach Sobiech, "Clouds"
7. Dr. Dog, "Broken Heart"
8. Jose James, "Trouble"
9. Dessa, "Warsaw"
10. Low, "Stay"
Albums
1. Janelle Monae, The Electric Lady
2. Various Artists, Songs for Slim
3. The Cloak Ox, Shoot the Dog
4. Savages, Silence Yourself
5. Frankie Lee, Middle West
6. VANDAAM, VANDAAM
7. Aby Wolf, Wolf Lords
8. Southwire, Southwire
9. Lizzo, Lizzobangers
10. Polica, Shulamith
I gotta be honest, I hate ranking music. Once I realized my favorite song of the year was also the longest title, I just listed the rest in order of how long each name was. Sorry.
Janelle Monae won 2013 as far as I'm concerned; I can't remember the last time I've been so excited about the future of experimental pop and R&B music.
Related Stories
Top 89: Staff Picks The staff and hosts on The Current share their opinions on this year's best music.
The Top 89 of 2013 Starting Dec. 31 at 4 p.m. we'll countdown the best songs, albums and artists of the year according to The Current's listeners.