Today in Music History: Devo Gets Its First Gold Record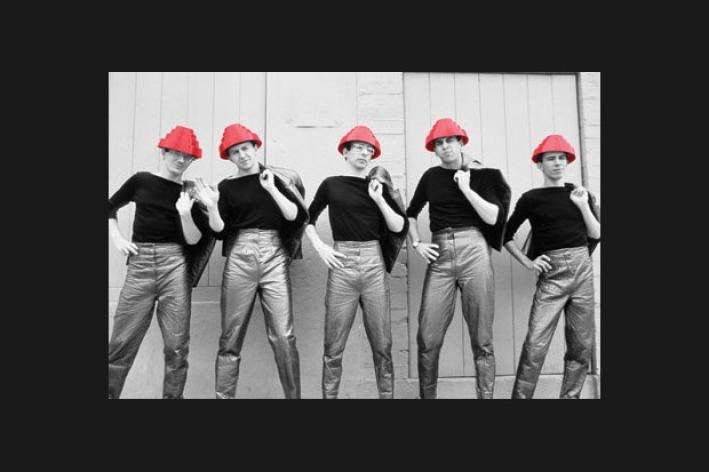 History Highlight:
Today in 1980, Devo's "Whip It" became a Gold record. The song was Devo's first major hit, and rose to popularity with the help of its video which at the time was in heavy rotation on MTV. On an episode of the VH1 show TrueSpin, guitarist Gerald Casale revealed that the main guitar riff from "Whip It" is based on the riff from "Oh, Pretty Woman" by Roy Orbison.
Today In:
1964 - The Phil Spector-produced "You've Lost That Lovin' Feelin'," by The Righteous Brothers (Bill Medley and Bobby Hatfield) hit record stores.
1970 - The Doors played what would be their last ever live show with Jim Morrison when they appeared at the Warehouse in New Orleans.
1976 - The Rolling Stones began work on what would become their Black & Blue album. It marked the departure of guitarist Mick Taylor, who'd replaced the late Brian Jones five years previously. Several excellent guitarists auditioned and actually wound up being heard on the album, including Harvey Mandel, Wayne Perkins and Ronnie Wood; Ronnie would eventually get the gig on a permanent basis.
2008 - The town where Mick Jagger and Keith Richards grew up announced it was to name streets in a new estate after Rolling Stones hits. The 13 streets in Dartford, Kent, were to be given names such as Angie Mews, Babylon Close, Sympathy Street, Little Red Walk and Satisfaction Street.
Birthdays:
Sheila E., known for her work with Prince and Ringo Starr, is 57 today.
Frank Sinatra was born today back in 1915.