Album Review: Cage The Elephant, 'Melophobia'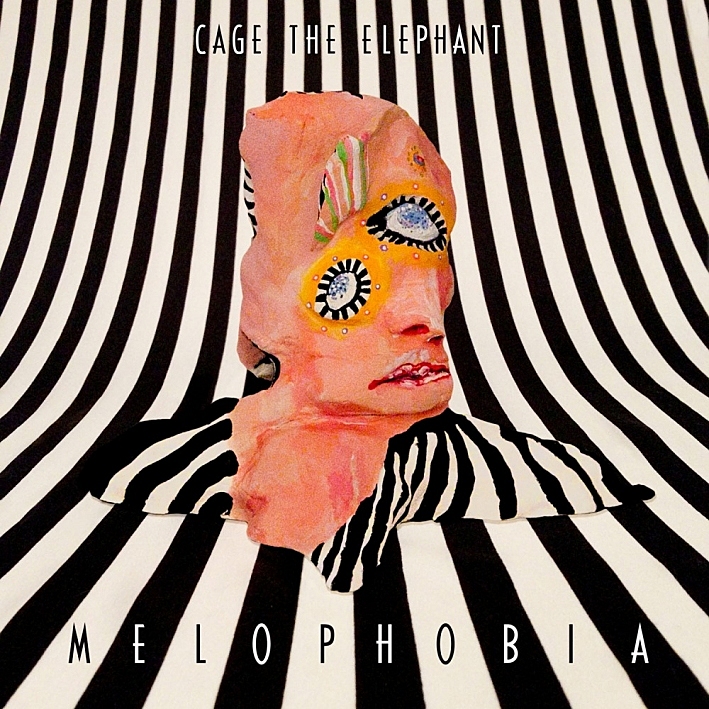 Melophobia is the third album from the Kentucky-fried rockers Cage The Elephant.
"Melophobia" means "fear of music," but there is nothing to fear about the album Melophobia; it's the sound of a band having fun, oblivious to anyone outside the room. Vocalist Matt Schultz said he wanted each song on the album to sound like it was written by a different band. Lyrically, the record covers the topic of anyone shattered by love by the wrong kind of paramour. Entertainment via pain filled with horns, glam rock hooks and '60s garage band rockers.
It'd be easy to compare Cage The Elephant to fellow Southern rockers Kings of Leon, but Cage have a different kind of swagger; maybe a band with as much to say but with less self-confidence.
In their live show, Schultz has been known to climb the high speaker cabinets, conjuring a sort of Iggy Pop, Kurt Cobainesque figure. Think Iggy if he owned a shirt.
I love the way they mix their influences of punk, '60s garage rock and '80s alt rock into a brew that sounds surprisingly unique while still holding onto a love for the melodic familiarity of the Beatles and the Kinks.
The lead track, "Spiderhead," simply rocks and includes the line, "I think your mother wants me dead." Who can't relate to that kind of paranoia?
"It's Just Forever," a duet with The Kills' Allison Mosshart, is a frenzied affair. Schultz's open wail makes him a hopeless romantic as well as a relatable tortured figure. Mosshart adds just the right amount of her signature raw emotion and cool balance to this standout tune.
Other standout tracks on Melophobia are: "Take it or Leave it," a glammy, hook-filled rocker; "Teeth," a rev-it-up-and-go tune that rocks like murder with crazy horns in which he instructs us to "Shut up and dance," ending with a rambling stream-of-consciousness spoken rant; "Halo," featuring surf-like guitars that come out of somewhere in Cage The Elephant's bag of tricks. Cage The Elephant end the record with "Cigarette Daydream," where they momentarily slow things down and show a softer side, pleading, "Wanna find piece of mind, Looking for the answers in the pouring rain".
I just love putting on a new record where I'm excited for each new track to start, to see where they take us. So far, I'm more than willing to go wherever it is they're leading us. This record has Teeth. Thank God.
Have you heard the album? What do you think of it? Share your thoughts in the comments below.
Resources
Related Stories
Cage The Elephant perform live in The Current studios From Bowling Green, Kentucky and by way of the rough neighborhood of Leyton, England, Cage The Elephant have emerged onto the musical horizon with their grunge-tinged Southern punk.
The Chart Show Hall of Fame When a song stays on The Chart Show's chart for more than 10 weeks, we retire it from the poll and it enters the very prestigious Chart Show Hall of Fame.
---
comments powered by

Disqus