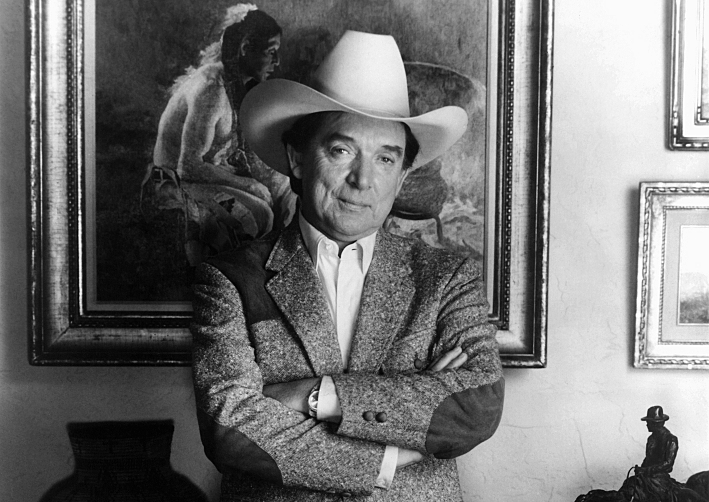 On Monday, songwriter and performer Ray Price passed away at the age of 87. Price had big hits in the mid-1950s and into the 1960s and beyond. He kept singing and touring until he was well into his 80s.
On the roots-music website No Depression is where I originally saw this video of Price performing "For the Good Times" at the Grand Ole Opry in 2006. He's singing this gorgeous song with a five-piece violin section. He sings it beautifully. He just had great phrasing, and he still possessed a full voice at that age:
A personal memory I have about Ray Price takes me back to 1983. The band I was in, Ace in the Whole, was a bluegrass band, and we were playing a festival in south-central Minnesota. George Jones was originally booked to play that show, but he wasn't able to come to it. Somebody announced, "George Jones couldn't make it, but instead we're getting Ray Price"; we all looked at each other and said, "Ray Price — are you kidding?" It was a bonus to get to see him, it was like, "This is an icon."
And we were the band that played just before him. What a gift to get Ray Price on that stage! He's a legend.
Even though I didn't know Ray Price, he just seemed like a nice guy. The kind of guy you'd want to get to know. We'll always have his music.
Related Stories
---
comments powered by

Disqus