Weekend Arts Roundup: Despite the Cold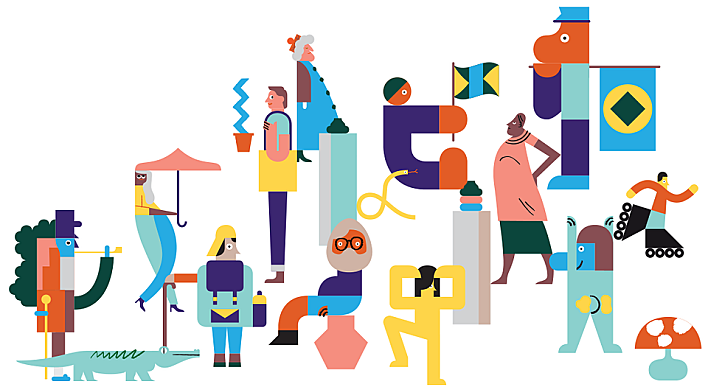 MPR News Arts Reporter Marianne Combs joins Steve Seel and Jill Riley to talk about ways to get out and enjoy the arts in spite of the deep cold.
Free First Saturday: From Morrocco to the Moon — Walker Art Center in Minneapolis offers free gallery admission and family-friendly fun on the first Saturday of each month, with activities designed for kids ages 6 to 12 are offered from 10 a.m. to 3 p.m. This week's offering is a day of adventure, storytelling, and cultural exploration, with a special focus on the music, art and storytelling of North Africa, including live music and a theater workshop.
Restoring a Masterwork: Blind Man's Buff — Since the Minneapolis Institute of Arts acquired Max Beckmann's Blind Man's Buff in 1955, it has consistently ranked among the museum's top-five important artworks. Despite its controlled environment, the triptych has grown increasingly fragile, its structure unstable and surface deteriorating. Paintings conservator Joan Gorman will be working on restoring this painting weekdays from 10:30 a.m. to 12:30 p.m.; it's an interesting way to learn the backstory of the painting and to get insights into the process of maintaining and preserving a work of art.
Raucous Caucus IV — Presented by Box Wine Theater, Raucous Caucus IV comprises eight 10-minute plays from around the country, generally covering political issues. Presented throughout January 2014 at the Bryant Lake Bowl Theater in Minneapolis, this festival presents both right- and left-leaning views relevant to today's political climate.
Marianne Combs joins The Current's Morning Show for the Weekend Arts Roundup every Thursday at 8:30 a.m. Read about all the latest arts news at the State of the Arts blog at mprnews.org.
Related Stories
Policy and a Pint: Is there a connection between economic health and the role that art and culture have to making the Twin Cities a great place to work and call home?
Weekend Arts Roundup: Dec. 19, 2013 Marianne Combs joins Steve Seel and Jill Riley to talk something for everyone, like many little holiday gifts — including something that has nothing to do with the holidays.
The Chart Show: Ending the year with local love and holiday cheer The final new chart of the year sees our second local #1. Cloud Cult managed that feat back in April. The Head and the Heart are inducted into our Hall of Fame as is Janelle Monae, who would've been IF we had a chart next week, so it only seems fair. That makes 52 inductees this year!