Today in Music History: Jimmy Page is 71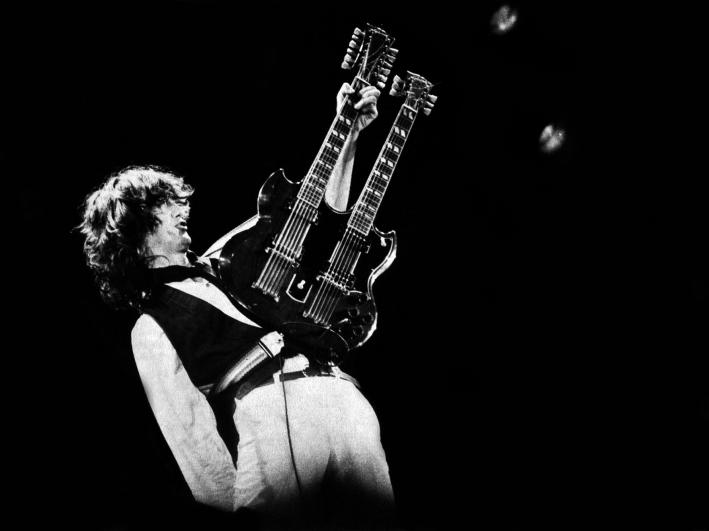 Birthday Highlight:
Jimmy Page, guitar rock god, is 71 today. Page began his career as a studio session musician in London and by the mid-1960s he had become the most sought-after session guitarist in the UK. He was a member of The Yardbirds from 1966 to 1968, but he ultimately achieved worldwide fame as the founder, lead guitarist, and producer of Led Zeppelin beginning in late 1968. Allmusic states that "just about every rock guitarist from the late '60s/early '70s to the present day has been influenced by Page's work with Led Zeppelin".
Also, Today In:
1955 - Rosemary Clooney was at No.1 on the UK singles chart with 'Mambo Italiano' the singers second No.1. The song was banned by all ABC owned stations in the US because it "did not reach standards of good taste".
1963 - Charlie Watts left the group Blues Incorporated to join a up and coming band called The Rolling Stones.
1973 - Lou Reed married a cocktail waitress named Betty in New York City.
2003 - A grand piano once owned by Elvis Presley was sold for $685,000.
Birthdays:
David Johansen of the New York Dolls (also known as Buster Poindexter) is 65 today.
Joan Baez is 74 today.