Weekend Arts Roundup: Jan. 9, 2014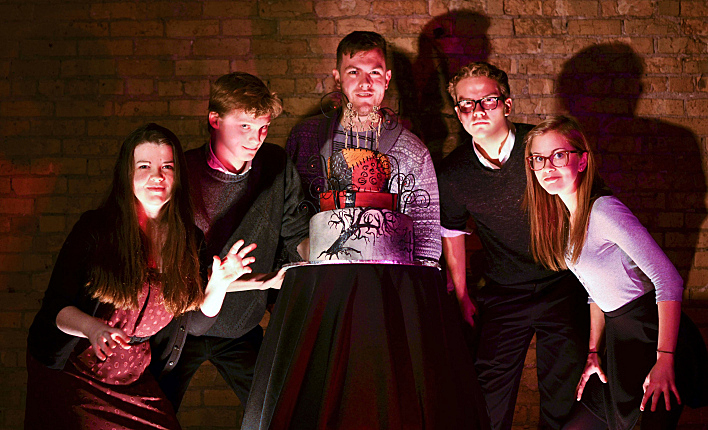 MPR News Arts Reporter Marianne Combs joins Steve Seel and Jill Riley to talk about these two arts happenings:
Layers — Opening Friday, Jan. 10, at the Burnet Gallery at Le Méridien Chambers Minneapolis, this exhibition by Anne Labovitz features images created from hundreds of different images. The works show such things as what happens to the human face over a lifetime, the connections between people or lived experience. Labovitz is originally from Duluth, Minn., and now lives in St. Paul; Marianne says Labovitz's work invites people to stand and really look intently at the images. "Layers" will be on display until March 2.
Griffelkin — This opera, written by Lukas Foss (Amahl and the Night Visitors) in 1952, is the story of a young devil who is sent to Earth to wreak havoc for one day. He hurls himself into the task and finds life on Earth confusing and attractive. Staged by Minnesota Opera's youth training program, Project Opera, Griffelkin is performed by a huge cast who are all under 18 years old. The show opens Friday, Jan. 10, and continues to Sunday, Jan. 12, at the Lab Theater in Minneapolis.
Marianne Combs joins The Current's Morning Show for the Weekend Arts Roundup every Thursday at 8:30 a.m. Read about all the latest arts news at the State of the Arts blog at mprnews.org.
Related Stories
---
comments powered by

Disqus