Today in Music History: Radiohead Underestimate Their Popularity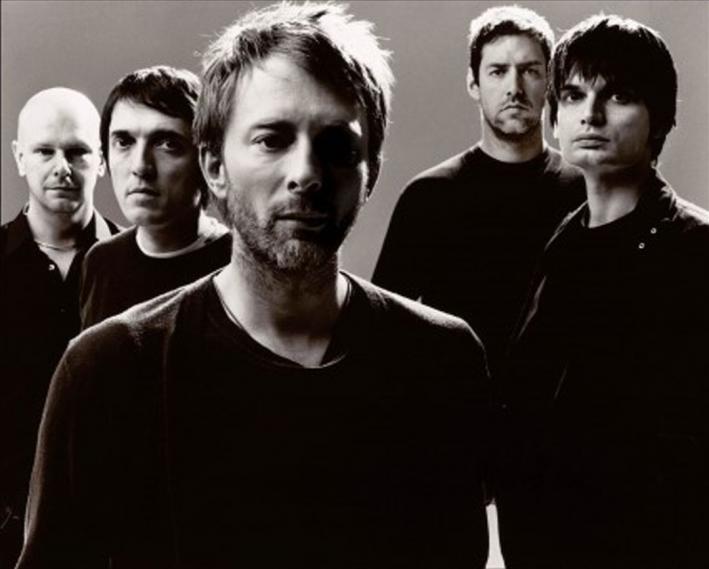 History Highlight:
Today in 2008, Radiohead were forced to abandon an intimate gig at Rough Trade East records in London after police raised safety fears. The band moved the gig to a nearby club after over 1,500 fans turned up after the event was announced in the morning promising tickets to the first 200 fans.
Also, Today In:
1973 - Bruce Springsteen appeared at Villanova University, Philadelphia to an audience of 25 people.
1978 - Sex Pistol Sid Vicious fell through a glass door at a San Francisco hotel, took a drug overdose and was rushed to hospital. In other words, it was a typical Tuesday.
1980 - Paul McCartney was jailed in Japan for marijuana possession after bringing a half pound of pot into the country.
1996 - Jamaican authorities opened fire on Jimmy Buffett's seaplane, mistaking it for a drug trafficker's plane. U2 singer Bono was also on the plane; neither singer was injured in the incident. The lesson, clearly, is don't go anywhere near Jimmy Buffett, ever.
2000 - It was reported that Mick Jagger had lost the chance of a knighthood because of his errant ways. British Prime Minister Tony Blair had second thoughts about the message it would give about family values.
Birthdays:
Nick Valensi, guitartist for The Strokes, is 34 today.
Brendan O'Hara, drummer for Teenage Fanclub and Mogwai, is 45.