Album Review: Stephen Malkmus and the Jicks, 'Wig Out at Jagbags'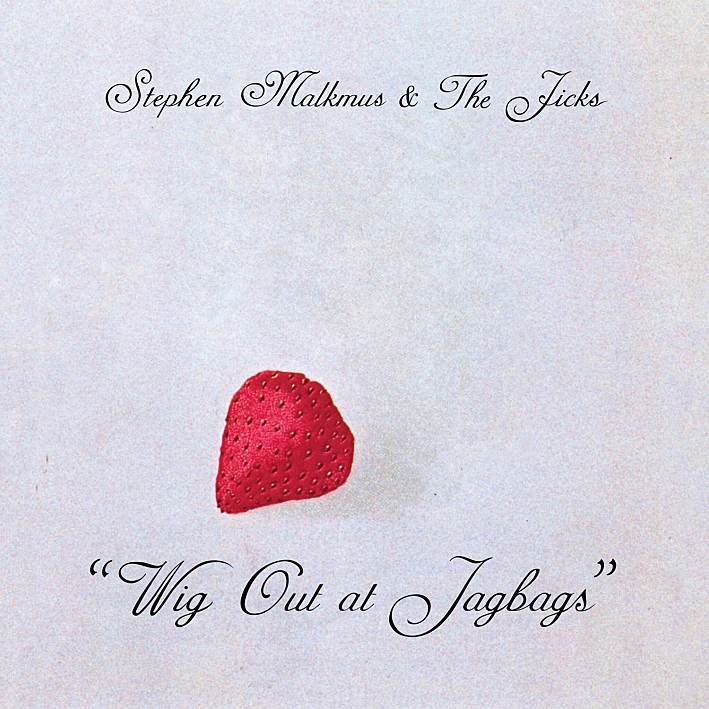 Stephen Malkmus is wigging out. Back with the Jicks for the second post-Pavement reunion album, Wig Out at Jagbags is a refreshing reminder of an indie-rock era when lyrics mattered. The album is everything you expect from the man often called the smart guy of indie rock. Malkmus' snark and sarcasm that once repelled the uninitiated listener has become his most charming quality. Whatever was edgy about his lyrics could now be part of a Portlandia episode.
Yet, Malkmus doesn't seem to be reaching for a new audience on his sixth solo release. The signature sound that was synonymous with Pavement has been overtaken by Malkmus' lengthier solo career. The once loose and unfinished sounding production of The Jicks is more musical then previous releases, but not anywhere close to becoming catchy.
With the departure of drummer Janet Weiss (who left to play with Wild Flag), Mike Clark and Joanna Bolme fill in the space between minimal drum arrangements. As a result, Wig Out at Jagbags is a mixture of what could easily be unreleased Pavement songs and new solo Malkmus material. "Lariat" and "Janitor Revealed" have the strong syncopation and phrasing of classic Pavement songs, while songs like "Chartjunk" add new and unexpected arrangements and instrumentation. Even with new band members, instrumentation, and some inconsistent moments on the album, fans will be happy that the dominant sound of The Jicks is still their frontman. Wig Out at Jagbags is out now on Matador Records.
Have you listened to the album? What do you think of it? Share your thoughts in the comments section below.
Resources
Related Stories
New Hot's 15 most anticipated albums of 2014 Now that the year-end lists have finally settled, it's time to build up anticipation for what's to come, so The Current's Music Director and New Hot host, David Safar, has put together a list of the most anticipated albums of 2014. Some records come from familiar artists with definite release dates, some have only have European or Australian releases and some may have been released in late 2013 but are just about to make their big splash in the new year.
Stephen Malkmus and the Jicks perform in The Current studios In March of 2008, former Pavement front man Stephen Malkmus released his fourth studio album with The Jicks entitled, "Real Emotional Trash."
---
comments powered by

Disqus