Debut download: Howler's "Don't Wanna" from forthcoming 'World of Joy'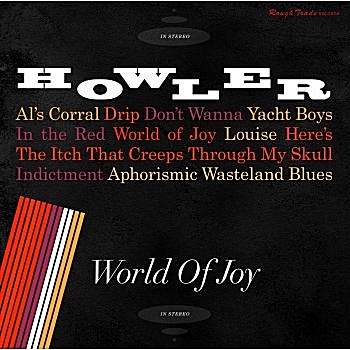 Minneapolis band Howler is set to launch a new album, World of Joy March 25, 2014. Get a preview of what's in store for the new record and download the track "Don't Wanna."
Stream the song here:
World of Joy was written and recorded in Minneapolis at The Terrarium studio with America Give Up producer Chris Heidman. The band brought a new drummer, Rory MacMurdo, on board for this recording.
Quoted in NME, Howler frontman Jordan Gatesmith describes the theme of World of Joy: "The idea of this record is to expand the vocabulary of what the band does. There's a time for us to be pretentious little assholes. There's that [on there] but there's also plenty of bratty rock'n'roll."
He elaborates, "It's got grindy Howler guitars but I think we took a note from Husker Du and put a chorus on the grindy guitars. It's definitely a weird hybrid of '80s-ness meets The Byrds."
That's a statement you can take to the bank, since Gatesmith and company performed a stellar cover of the Husker dudes' "Don't Want to Know If You Are Lonely" at 2012's Rock the Garden.
If you like what you hear, there are still a handful of tickets to see Howler as part of The Current's 9th Birthday Party two-night show at First Avenue. (Howler plays Saturday night. Ticket information can be found here.)
Related Stories
1 Photo
Howler's new album out this spring is called 'World of Joy.'

(Courtesy the artist

)