Today in Music History: The Clash Release "I Fought The Law"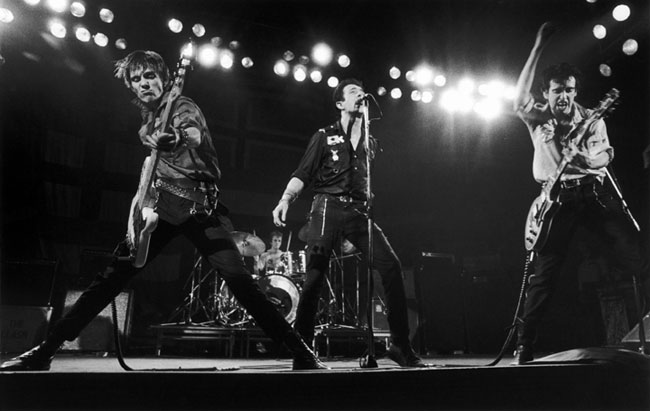 History Highlight:
Today in 1979, The Clash released their first single in the US, "I Fought The Law" (written by Sonny Curtis of Buddy Holly's Crickets, later popularized in a version by the Bobby Fuller Four). Joe Strummer and Mick Jones were inspired to learn the song after hearing the Bobby Fuller version on a jukebox owned by a San Francisco recording studio where they had been recording overdubs for their second album. This cover version helped gain the Clash their first taste of airplay in the States and is one of the best-known cover versions of the song.
Also, Today In:
1958 - The Quarry Men performed at the Cavern Club in Liverpool (the band's only performance at the club). It was three years later when they appeared again at the Cavern but under their new name as The Beatles.
1969 - The Doors appeared at Madison Square Garden, New York City. They were paid over $50,000 for the gig making them one of the highest paid acts that year.
1976 - Bob Dylan started a five week run at No.1 on the US album chart with his 17th studio album, Desire. The album features "Hurricane", which protests the conviction of former middleweight boxer Rubin "Hurricane" Carter for triple murder in 1966, arguing his innocence.
1998 - Oasis had a #1 hit single in Britain with "All Around The World." At 9:38, the song enjoyed the distinction of having the longest running time ever for a #1 record.
2008 - Amy Winehouse was admitted into rehab in a battle to kick her addiction to drugs.
Birthdays:
Neil Diamond is 73 today.
Warren Zevon was born today in 1947.
Blues Brother and all around funny guy, John Belushi was born today in 1949.