Cube Critics: Oscar Preview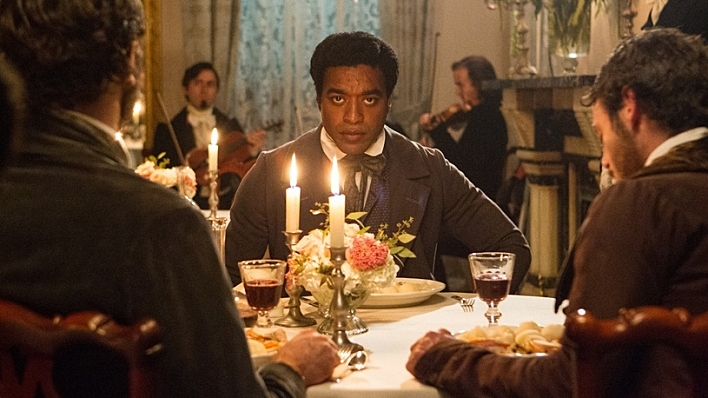 Cube Critic Euan Kerr joins Steve Seel and Jill Riley to discuss the Oscar nominees.
With nine films in the running for Best Picture, it raises the question, "Does one need to see them all?" Given the number and range of remarkable films up for the award, Euan says a strong argument can be made for "Yes."
Best Picture Nominees
American Hustle
Nebraska
Captain Phillips
Philomena
Dallas Buyers Club
12 Years a Slave
Gravity
The Wolf of Wall Street
Her
Euan says he and fellow Cube Critic Stephanie Curtis are favoring 12 Years a Slave for the win, describing it as a "remarkable, important film about slavery in the United States."
Nominees for Best Actor in a Leading Role
Christian Bale (American Hustle)
Chiwetel Ejiofor (12 Years a Slave)
Bruce Dern (Nebraska)
Matthew McConaughey (Dallas Buyers Club)
Leonardo DiCaprio (The Wolf of Wall Street)
Euan suspects Ejiofor will win in this category; Jill and Steve suggest it may be McConaughey, given McConaughey lost 50 pounds for the role in Dallas Buyers Club. But Euan says he spoke with Stephen Frears, who directed Ejiofor in Dirty Pretty Things, and Frears said 12 Years a Slave was the "role Chiwetel Ejiofor has been waiting for."
Nominees for Best Actress in a Leading Role
Amy Adams (American Hustle)
Judi Dench (Philomena)
Cate Blanchett (Blue Jasmine)
Meryl Streep (August: Osage County)
Sandra Bullock (Gravity)
Euan predicts Cate Blanchett may win in this category, but he, Steve and Jill all equally suspect it may be locally tied Amy Adams who may come away with the win.
And speaking of local ties, all eys are on Minneapolis actor Barkhad Abdi, who is nominated for Best Actor in a Supporting Role for his work in Captain Phillips. "Abdi goes toe-to-toe with Tom Hanks," Euan says. "It's an incredible performance ... here he is portraying not only the fierceness and anger of these pirates, but also the utter human desperation."
The 86th Academy Awards are Sunday, March 2. You can see a full list of nominees here.
What are your Oscar picks? Share your thoughts in the comments below.
Meanwhile, the Cube Critics discuss bringing writers' lives to the screen as a new Dickens biopic is released:
MPR's Movie Maven, Stephanie Curtis, joins The Current's Morning Show to talk about films every Friday at 8:30 a.m.
Resources
Related Stories
---
comments powered by

Disqus