The Current's 9-year history as told to City Pages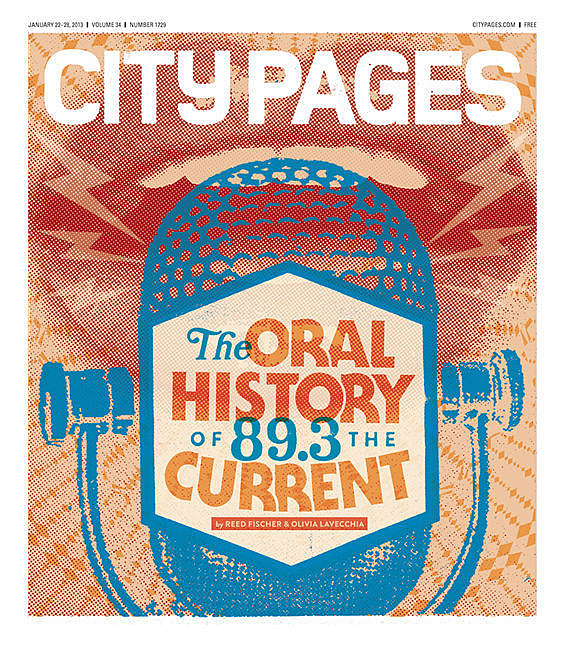 As The Current celebrates its ninth birthday, this week we were kind of blown away and humbled by the coverage done by City Pages.
Reed Fischer and Olivia LaVecchia conducted many interviews to create this oral history of 89.3 The Current. The resulting article reads like a good documentary film, and it even has a story arc that some in the office have compared to VH1's "Behind the Music" series.
Speaking of film, the people at Voice Media Group created this video, about a day in the life of 89.3 The Current, that was embedded in City Pages' online coverage:
Really doing their homework, Fischer and LaVecchia even went out and interviewed local-music luminaries to get their thoughts about The Current. Reading these testimonials has made us grateful that others are grateful for us — if you're going to find yourself in an infinite loop, it may as well be one based in gratitude.
We think you'll enjoy as much as we did. Many thanks, City Pages!
BONUS: For the completist, here is a link to City Pages' oral history of Rock the Garden, which is co-presented by Walker Art Center and 89.3 The Current.
BONUS, PART 2: A complete history of The Current's Morning Show
BONUS, PART 3: An oral history of The Current in-studio performances
Resources
Related Stories
1 Photo
The staff of The Current photographed in 2009; front: Barb Abney, Lindsay Kimball, Mary Lucia, (former music director) Melanie Walker, Jill Riley; middle: David Campbell, Mark Wheat, Jim McGuinn, Steve Seel, Michael DeMark, Mac Wilson; back: Matt Perkins, Derrick Stevens, David Safar.

(MPR photo/John Nicholson

)
---
comments powered by

Disqus