Album Review: Bruce Springsteen, 'High Hopes'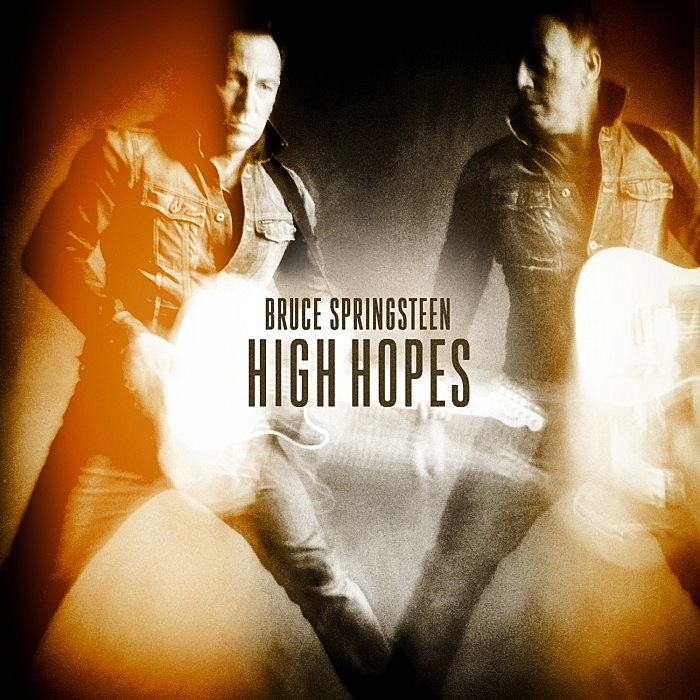 Truth be told, I'm not a massive Bruce Springsteen guy. I am certainly an appreciator of what he does, but I generally prefer to root for the underdog. As I listened, I started to realize maybe High Hopes is kind of an underdog album.
Springsteen is back with one of the more interesting albums he's recorded. It's kind of an "odds & sods" collection. His 18th studio album is the first culled from older material. The album was inspired by his late-night listening sessions to some old unreleased tracks he had lying around.
The big surprise here is Tom "The Nightwatchman" Morello is aboard for seven of the twelve tracks. The Boss told Rolling Stone he might not have made the album without Morello. He was recruited as fill-in for Little Steven on an Australian tour, which inspired Bruce to enlist Morello on High Hopes. Morello is all over the album, giving Springsteen a fresher and hipper sound than ever! Springsteen also mentioned, "He took the music and jolted it into the now," and added, "He's one of the few guitarists that creates a world by himself."
Morello really creates that world on "The Ghost of Tom Joad," which he also performed with Rage Against the Machine; Morello duets with Bruce and adds a real "facemelter" of a guitar solo on this reworked Springsteen tune which was originally the title track of Springsteen's 1995 album.
But Tom Morello doesn't try to steal the show here. His guitar work is, shall we say, a little more subtle than his terroristic shredding with Rage Against the Machine. You can tell he's there, but his guitar is just part of the painting. That's especially evident on "Harry's Place," which makes Springsteen sound more street than the average 60-something rockstar. On "American Skin (41 Shots)," a song inspired by a police shooting and first performed live by Bruce and the E-Street Band in 2000, Morello lays down a gorgeous, almost Joe Satriani-like solo that fits the song perfectly.
One of the highlights of the album is "Down in the Hole," a song written post 9/11 that didn't make the cut for The Rising album. Its freight-train beat is reminiscent of "I'm On Fire" and really sets the tone for a mournful tune.
I like High Hopes' "less formal" presentation. It seems less thought-out than the rest of Springsteen's body of work. It's not often you find Bruce covering several tracks on an album — and the covers are all pretty great! The album's lead track, "High Hopes," was originally recorded by The Havalinas in 1990. It's a nice introduction to the festivities, with the big Springsteen band letting loose with a full horn section. The Australian band The Saints' "Just Like Fire Would" is also covered with an epic arrangement that boasts full string and horn sections. The album's closer is a gorgeous reading of the band Suicide's "Dream Baby Dream," which seems inspired by Bruce's love of the late Roy Orbison's music.
Bruce Springsteen's voice is still amazing and powerful at 64. I love that he hasn't lost his enthusiasm for making music! It seems like this album was made for the fun of it. Nothing wrong with that! High Hopes isn't one for the record books, but it's one of the more interesting entries in the Springsteen catalogue.
Have you listened to the album? What do you think of it? Share your thoughts in the comments section below.
Resources
Related Stories
---
comments powered by

Disqus