Weekend Arts Roundup: A Valentine's Day Guide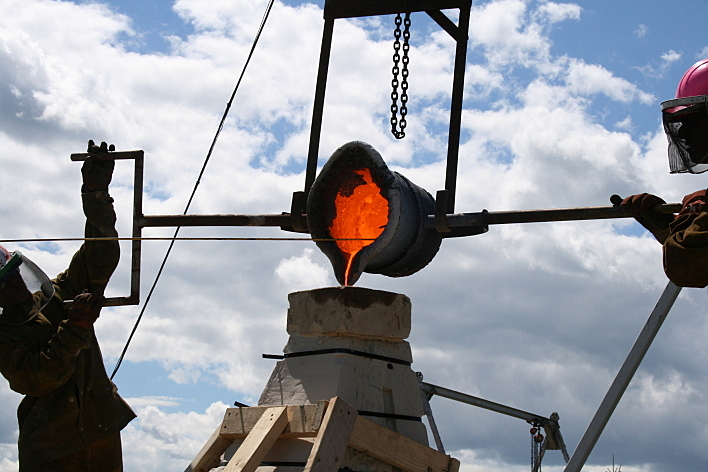 MPR News Arts Reporter Marianne Combs joins Steve Seel and Jill Riley to talk about ways to express your love on Valentine's Day through the arts. These tips can help enrich your life and relationship — and they can also help you avoid that last-minute Valentine's Day rush.
Even though Valentine's Day is more than a week out, there are a couple of great events going on this weekend that suit Feb. 14.
There are different ways to express your love — some people are verbal, others show their love through actions, and still others through gifts.
So...
For those who are verbally expressive, check out The Love Show with Kevin Kling, Simone Perrin, Dan Chouinard and others for love stories, love songs and more. There are three shows coming up: at the O'Shaughnessy Auditorium in St. Paul, Minn., on Feb. 8; at the Paramount Theater in St. Cloud, Minn., on Feb. 14; and at the Crossings at Carnegie in Zumbrota, Minn., on Feb. 15.
For those who like to express their feelings through actions, Marianne suggests there is nothing that conveys love more than red-hot throbbing metal, and the place to do that is the Valentine's Day Hot Metal Pour at Franconia Sculpture Park. Go with that special someone and put your names into a formed piece of metal. Forge your love in the shape of a heart — or whatever shape you'd like. Have it forged at thousands of degrees and nothing will destroy it until the Earth flies into the Sun. Feb 8 and 9, with workshops each day from noon to 3 p.m. and from 4 to 7 p.m. (And here's a look at Marianne's experience at the Franconia Hot Metal Pour in 2010.)
And for those who like to give gifts, there are the tried and true, but Marianne's suggestion: buy local from local artists and artisans! Places where you can buy local include Grand Hand and Artist Mercantile in St. Paul, and I Like You, Goddess of Glass and Northern Clay Center in Minneapolis. These are places to find something to have around as a daily reminder of your love.
In fact, tonight is First Thursday in Northeast Arts District, another chance to find something singular that expresses your love in its own unique way.
If you prefer something sweet, you can buy local chocolates at Chocolat Celeste, Mademoiselle Miel, St. Croix Chocolate Co., Just Truffles, B.T. McElrath and others.
Be sure to visit the State of the Arts blog tomorrow for a full list of places to shop for Valentine's Day.
Related Stories
Submit your favorite love or breakup song for an on-air shout-out Whatever Valentine's Day means to you this year, we're asking you to submit your requests for Love Songs and Break-up Songs. Listen on Friday, Feb. 14, as DJ Mark Wheat spins your love requests, followed by DJ David Campbell, who spins the break-up tunes.
Enter for a chance to attend an exclusive Arctic Monkeys in-studio on Valentine's Day Just before their sold out show at First Avenue on Valentine's Day, The Current will have an exclusive, in-studio performance with the Arctic Monkeys. You can hear it live on air at a later date, or you can be there. Enter for your chance for you and a friend or significant other to be front and center for your own performance from Arctic Monkeys on Valentine's Day.
---
comments powered by

Disqus