Album Review: Beck, 'Morning Phase'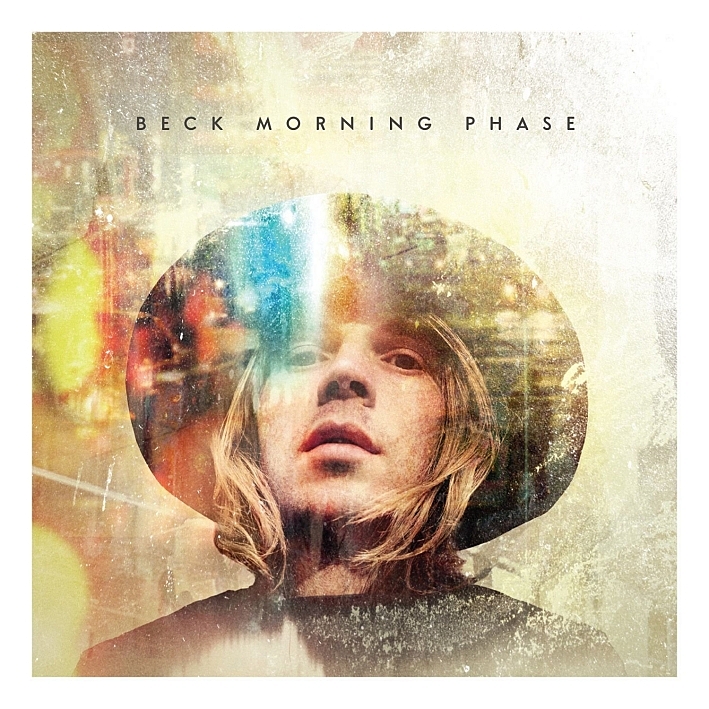 In 2002, when Beck released his elegiac Sea Change, I knew right away I'd be predisposed to like it. I already adored Beck in his mournful mode: the droning, gorgeously self-pitiful "Nobody's Fault But My Own" from Mutations (my preferred Beck album) was in fact one of my favorite sad songs of all time, and so Sea Change was poised to hit all of my "sad bastard music" buttons. I enjoyed it, but despite how it quickly became "the record that proved Beck could write great sad songs," it didn't actually blow me away. Now, we have Morning Phase, an album that's billed as a sequel to Sea Change, and, lo-and-behold — Beck has finally delivered the album I'd wanted the first time around. What exactly is the difference? It's probably mostly subjective. But for me, there's a heavier gravity to this record; Beck's pensiveness is more reflective, his sadness somehow more informed. The result is songs that feel less "oh well" (see Sea Change's "Lost Cause") and more "Wow, I get it now."
As the curtain rises on Morning Phase, a 40-second string-orchestra intro called "Cycle" sets the scene: this will not be Odelay Part 6. That orchestra just so happens to be under the baton of Beck's father, David Richard Campbell, and Campbell's majestic arrangements throughout the album give Morning Phase a considerable heft and emotional muscle. The first proper song, "Morning," establishes the dense, atmospheric territory we're going to be spending time in here, filled with glowing, warm acoustic instruments and relatively few artificial sounds. It's a sweet, major-key place to start, reassuring us that Morning Phase isn't going to be a dirge, but a meditation. "Heart Is a Drum" follows, with a mid-tempo finger-picked acoustic guitar that signals Nick Drake ô la "One Of These Things First". The song is neither happy nor sad; it's becalmed. (Indeed, Drake is a recurring ghostly presence on this record; Campbell's cello-heavy string arrangements suggest such landscapes as Drake's "River Man" and its air of foggy nightscapes on more than one occasion).
Beck declares "I'm so tired of being alone" in "Blue Moon," but the song's floaty gorgeousness belies any actual despair. While the song "Waves," does indeed provide a kind of dark midpoint to the album (with Beck's repeated singing of the word "isolation" and the song's rhythm-less string orchestra swells), it nonetheless almost functions to punctuate the relative non-dourness of the tracks that surround it. From there, songs like the Simon and Garfunkel-y "Turn Away" return us to the album's default tone of philosophical rather than morose. The pedal steel of "Country Down" continues the ascent out of the shadows, and the finale, "Waking Light" is an affirmation-and-a-half. In fact, we actually get a guitar solo at the end — one of two moments on the album Beck seems to be telegraphing that lest you thought otherwise, this was all supposed to be an energizing experience. The final sound on the album is the other moment: at once, all of the vast, acoustic instruments collapse into one short, abrupt, digital burp — as if Beck is making a winking gesture that while all the preceding sounds were in fact genuine, you can be assured that this was all more dream than reality — and don't worry, he seems to be saying, the first sound you hear from me the next time around I'll be right back on my usual home turf of twiddled knobs and synthetic chicanery.
The title Morning Phase might be a play on "mourning phase", but any loss Beck is mourning here is one he seems at peace to have lost. Listening to the record from start to finish is an extremely rewarding experience, an hour of wistful reflection bathed in firelight. And personally for me, the companion to Sea Change I'm quite happy to have waited 12 years to hear.
Have you heard the album? What do you think of it? Share your thoughts in the comments section below.
Resources
Related Stories
---
comments powered by

Disqus