Interview with FINNEGANS Jacquie Berglund: Reverse Food Truck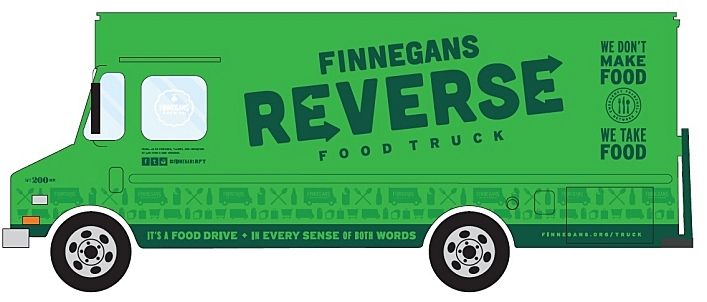 Starting March 15th you be seeing a new food truck around town, but this one isn't selling food, instead you can drop off food for donation. FINNEGANS, the non-profit beer company, has been turning beer into food since 2000 and this summer they'll have their own drivable food-drive.
The Morning Show's Jill Riley sat down with FINNEGANS CEO Jacquie Berglund to learn a little bit more about the company, their mission, and what the Reverse Food Truck is all about.
Follow FINNEGANS on Twitter and Facebook to see where the Reverse Food Truck will be starting March 15.
Find the Reverse Food Truck:
3/15 at Kieran's noon to 4pm
3/17 at Kieran's 8am-2pm