On The Ball with Mark Wheat: A Roundup of Soccer Talk & Tunes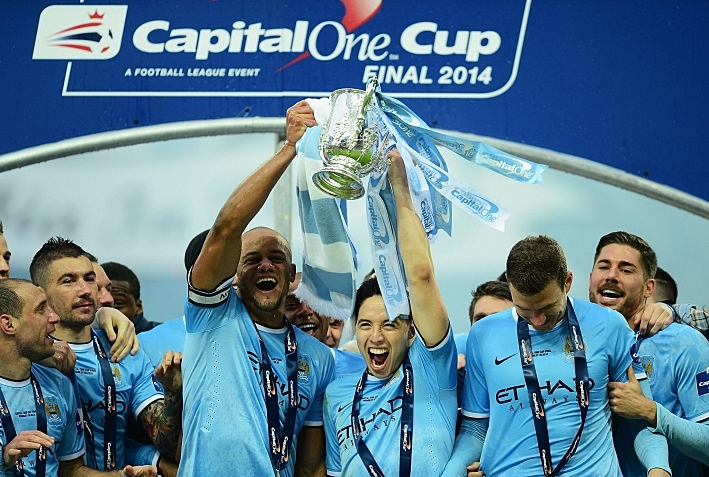 On the Ball with Mark Wheat is a new Monday feature on The Current that celebrates the connections between music and soccer, with an eye to the past weekend's results. Listen Mondays at 7 p.m. as Mark plays the music selection of the week.
A busy weekend for me meant not as much soccer-watching as usual. On Saturday morning, I got the chance instead to hear the Dalai Lama speak. Not sure if he's into footie, but he had a ton of smart things to say about life! It was the keynote address at the beginning of The Nobel Peace Prize Forum, a unique event held here every year. I'm very pleased to be a part of it, as I'll be speaking to Mason Jennings about his life as a musician and peacemaker this coming Saturday; tickets are still available.
On Sunday it was Rock The Cradle that disturbed my soccer regime, but what a great way to spend a day. Thanks to more than 12,000 of you who came down, braving the cold and parking restrictions! During my stint DJing the kids' disco, I spotted a few soccer shirts from Inter Milan and Chelsea. I also spoke briefly to a troubled couple of Gooners, who seemed traditionally despondent about their team's championship chances just because they lost to Stoke!? "Welcome to my world," I said (Man Utd have done that, too!) and I found myself trying to console them that they're still in the race...what IS the world coming to?!? Of course, the best thing about the entire weekend was that United didn't lose again...they didn't play!
Match of the Day: Arsenal 'limping' a bit (via NBC Sports)
Their noisy neighbors, however, did have a big win at Wembley in the Capitol One (AKA The League Cup) Final. Congrats to them and their opponents Sunderland who, by all accounts, gave such a sterling team effort that reporters were suggesting they might have a chance to stay up.
Following up from yesterday; I didn't get to read stories this year at Rock The Cradle, but if you're a footie-loving parent who'd like to bring the game to your story time, check out Frank Lampard's books. The Chelsea and England midfielder writes really charming chapter books for the older kids of the Rock the Cradle crowd; the "Franke's Magic Football" series includes such titles as Frankie vs The Pirates and Frankie vs The Cowboy's Crew. And here's the publisher's page with the entire Frankie's Magic Football series.
Being in the beautiful MIA yesterday, too, reminded me of this huge show of soccer-related art that is going on through the World Cup in Los Angeles. A must-see for our West Coast posse.
Speaking of that, where are you reading this from? I do a global shout-out on The Chart Show every week; we should do one on this blog. Send me your locale and who you support, either by email to mwheat@mpr.org or in the comments below, and we'll give you a shout-out next week.
Do you recognize yourself in this, another article, this time in The Guardian, detailing the growing clans of American footie supporters?
The article suggests that you might be surprised who is a soccer fan and when I googled "Man City supporters" to see who we could include as the musical nugget of the blog this week, among the obvious names (the Oasis boys, The Cameleons Mark Burgess and Mark E Smith of The Fall), I was stunned to see ... Ryan Adams?!?! So this song seemed appropriate:
Ryan Adams: When the Stars Go Blue (via RTÉ)
Did you watch any games this weekend? What did you think? And where are you reading this from? Share your thoughts in the comments below.
Related Stories
On The Ball with Mark Wheat: From Norwich to New York This week, Mark looks at a big result between Norwich City F.C. and Tottenham Hotspur. Mark also interviews John Schaefer of WNYC's music program 'Soundcheck' about Schaefer's love of the game (and Arsenal). Plus, news about a chance to see Man City in Minneapolis, and we finish with a music pick from Courtney Barnett.
On The Ball with Mark Wheat: FA Cup, Champions League, Walker Art Center In this week's On The Ball, Mark Wheat has a look at the FA Cup, the Champions League and at a tenuous connection to Barcelona that leads to a cool music pick from Sufjan Stevens.
On The Ball with Mark Wheat: Meeting a Coaching Legend It was another mind-boggling week in the Premier League, with Arsenal getting thumped by Liverpool and Norwich City shutting down the Manchester City scoring machine. Closer to home, Mark Wheat got to meet a coaching legend: Sweden's National Women's Team (and former U.S. Women's National Team) coach, Pia Sundhage. She shares her insights -- and her music!
---
comments powered by

Disqus