Album Review: Drive-By Truckers, 'English Oceans'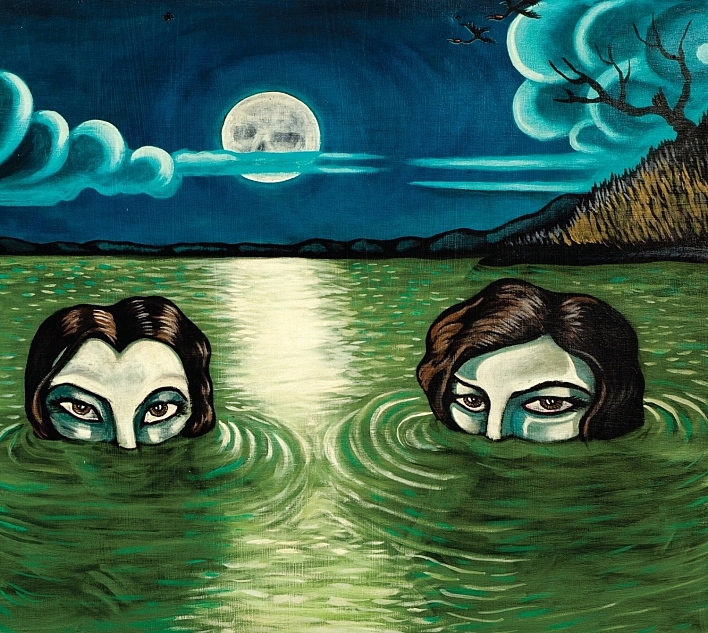 Muscle Shoals, Ala., is known as the little big town that produced an amazing amount of great music. Legendary recording sessions have taken place there. Artists like Aretha Franklin, Wilson Pickett, Otis Redding and Lynyrd Skynyrd all recorded in Muscle Shoals. Most of the recordings were made with local musicians who became known as the Swampers, which included bassist David Hood.
The film Muscle Shoals is an excellent documentary released last fall. It probably should have been nominated for an Oscar. In my opinion, the film really had only one fault: It failed to mention some of the Muscle Shoals-area artists of today. That list includes The Secret Sisters, Alabama Shakes, Jason Isbell, and the Drive-By Truckers, who are led by David Hood's son, Patterson.
The Truckers are back with the tenth album of their nearly 20-year career, and this might be one their finest! This time, the band simply headed to an Athens, Ga., studio and let her rip fast and loose! They cut the album in a mere two weeks, just enough time for the band's co-leaders Patterson Hood and Mike Cooley to have a little "guitar pull." They both brought in plenty of songs, which are swapped evenly throughout English Oceans.
On most of the Truckers' albums, Hood does the bulk of the writing with Cooley contributing a couple. This time, Mike Cooley has a couple that might be the album's finest. His tune "Primer Coat" might be the album's highlight. Cooley's star also shines on "Hearin' Jimmy Loud," which could pass for a Rolling Stones outtake from Exile On Main Street. Come to think of it, the Stones spent a little time in Muscle Shoals recording classics like "Wild Horses" and "Brown Sugar"!
Patterson Hood certainly didn't dial it in on this album. His songs have a knack for grabbing you by the heartstrings. "Grand Canyon" is the epic album closer he wrote for his fallen friend and longtime band associate, Craig Lieske, who recently passed away. "When Walter Went Crazy" tells the story of a man going off the rails and burning his house down.
Some were worried when Jason Isbell left Drive-By Truckers to go solo, there wouldn't be enough good songs left in the band. That's certainly not the case here!
The Drive-By Truckers sing about what they know: real people with real-life problems in small-town America. They deliver their music with conviction, simplicity and grit. What more could you want? To me, they are an American treasure.
There is definitely something in the water in Muscle Shoals!
Have you heard the album? What do you think of it? Share your thoughts in the comments section below.
Resources
Related Stories
Drive-by Truckers - in studio With three singers and three guitarists, this Athens, Georgia-based band, the Drive-by Truckers are run as a democracy.
---
comments powered by

Disqus