Lyla Foy stops by New Hot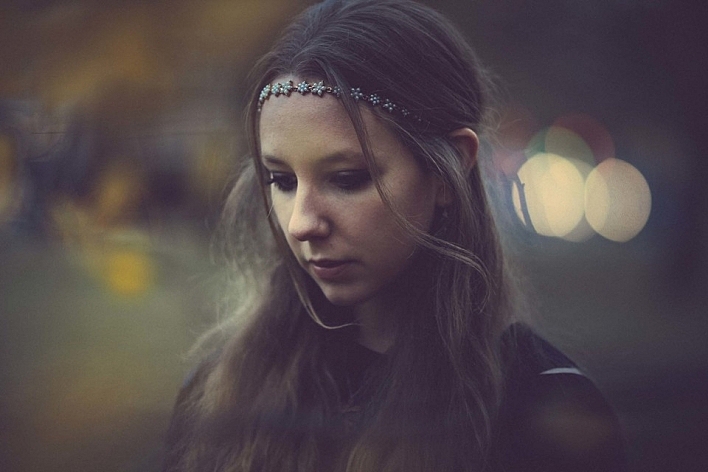 Growing up, London singer-songwriter Lyla Foy was a fan of writing. It was only a matter of time before she picked up a guitar and realized writing songs was the perfect way to tell her stories. Plus they match her attention span, she says.
Foy's new record, Mirrors the Sky, has a distinctly personal yet relatable feel to it. When New Hot host Daivd Safar asked her where people should listen to the record, she responds, "Driving in a vehicle," without hesitation.
Listen to the whole in-studio session to hear David Safar chat with Lyla about her decision not to play piano like her musical influences Fiona Apple and Tori Amos; of her upbringing; how she got the courage to break out of her bedroom singer shell; and her upcoming summer tour plans with Sharon Van Etten.
Songs Performed
"Impossible"
"Honeymoon"
"Feather Tongue"
All songs off Mirrors the Sky, out now on Sub Pop.
Hosted by David Safar
Engineered by Michael DeMark
Guests
Related Stories
Darkside brings minimalist dance music to the spotlight for New Hot Darkside makes dance music. That's their motto, even if their string of usually sub-100bpm tracks might make for a more intimate affair, rather than club bangers. But the duo of Nicolas Jaar and Dave Harrington have a high-profile history of reimagining the way dance music sounds, and we imagine that the genre in 2014 will follow suit with the band's ideas.
New York duo Cults talk major labels, banking on buzz and indie peers on New Hot Couple Brian Oblivion and Madeline Follin were discovered by Columbia Records after posting a series of demos of their band Cults to Bandcamp. The ensuing hype machine created one of the more successful debut records of 2011. The two have since broken up, and as with all good musical relationships that come to an end, the ensuing creative energy has spawned a darker collection of pop songs for their sophomore album "Static."