Album Review: The Black Keys, 'Turn Blue'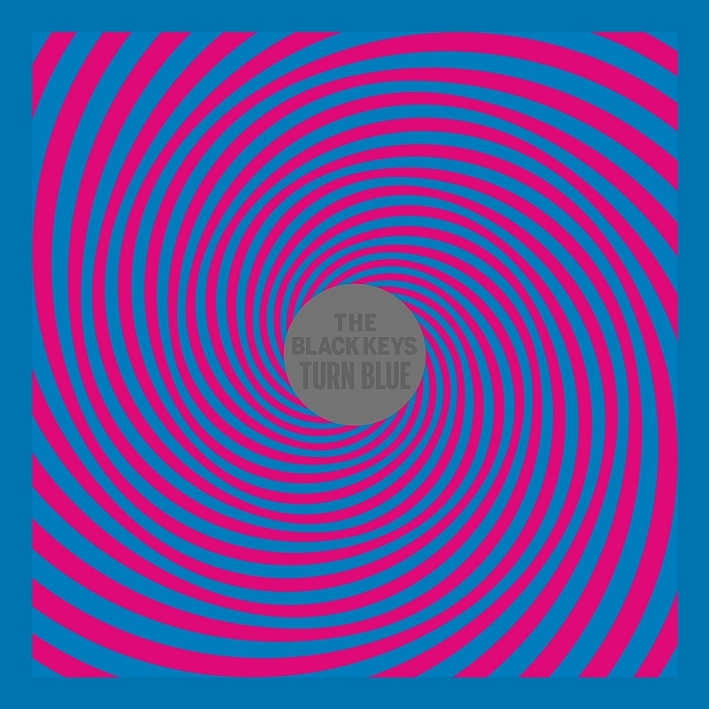 How weird is it that not once, but twice in the past 15 years, two of the most important rock bands in America are weirdly bluesy duos from crumbling cities in the industrial heartland — namely Detroit's White Stripes and Akron, Ohio's Black Keys? And that in both occasions, the driving force of each band — The Stripes' Jack White, and Keys' Dan Auerbach — would then decide to move their burgeoning studios and operations to Nashville, the boomtown mostly associated with country music? And each would produce landmark comeback albums for their inspirations (Loretta Lynn and Wanda Jackson for White, Dr John for Auerbach)? And that each would go through messy and public divorces, while apparently starting a possibly bitter rivalry with the other (just Google "Jack White divorce emails" in case you've forgotten)? And now, each would release killer new albums within a month of each other in the Spring of 2014?
The Jack White album Lazaretto arrives in mid-June, but this week brings us the first salvo in what will surely be two of the biggest releases of 2014 — Turn Blue by The Black Keys.
Working again with producer Brian Burton (aka Danger Mouse, of Gnarls Barkley and Broken Bells) as they have since 2008's Attack and Release, the band has earned the freedom to do whatever it wants. So while Attack and Release, Brothers, and El Camino found the Keys morphing their raw blues into a sound that could and would suddenly find itself on the radio, in TV spots and in sports stadiums all over America, with Turn Blue they stretch out — pulling their music like funhouse taffy into new and interesting shapes.
You've got psychedelic excursions like "Weight of Love" and "It's Up To You Now," followed by "Waiting on Words," which finds Auerbach singing more like Paul McCartney than Howlin' Wolf. The thread line is the propulsive drumming of Patrick Carney, who more than anyone in rock today manages to create memorable drum "riffs" rather than just beats. Without the burden of extra bandmates, the Keys are free to craft their songs in any direction — with a woody bass, bells, a tinkling piano, sinewy synth, driving guitar or ripping solo all taking turns driving the songs.
But at the end of the day, for all their experimentation and bluesy wanderings, the Black Keys deliver with a clutch of ultra-catchy songs that are going to accompany our all-too-brief windows-down season in the upper Midwest. Like vintage 45s rescued from an era when bearded rock dudes were last found on Top 40 radio (hello, BTO! The Guess Who!), tunes like "Gotta Get Away," "Lovers," and first single, "Fever," lodge into your brain in the best possible way.
With the welcome news that the Keys will be here in October, we've got the summer to warm up for their Xcel Energy gig with the soundtrack to our barbeques and swim parties, little league games and picnics, fishing trips and festival gigs. Turn Blue is the fever dream of summer — and after the winter we've just had, bring it on. All of it.
Have you heard the album? What do you think of it? Share your thoughts in the comments section below.
Resources
Related Stories
---
comments powered by

Disqus