Weekend Arts Roundup: Art-A-Whirl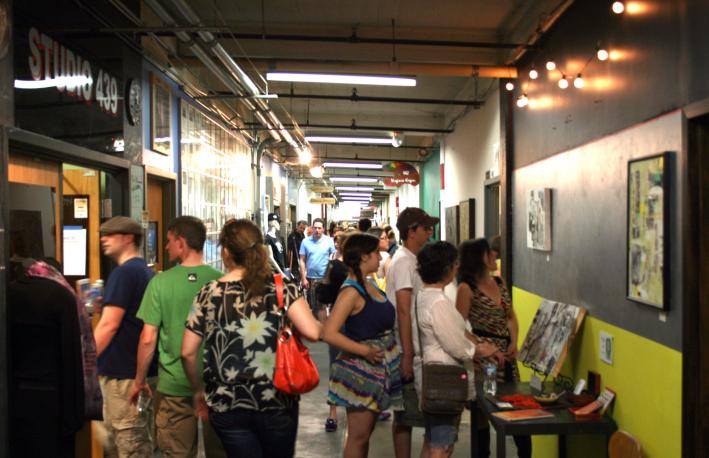 MPR News Arts Reporter Marianne Combs joins Steve Seel and Jill Riley live from Psycho Suzi's to talk about Art-A-Whirl in Northeast Minneapolis.
Presented by the Northeast Minneapolis Arts Association (NEMAA), Art-A-Whirl takes place the third weekend in May and is the largest open-studio tour in the country. As Marianne describes it, Art-A-Whirl is not just galleries, it's artists' studios -- visitors can see where the artists work while browsing their finished works, many of which are available for purchase.
One aspect of Art-A-Whirl that Marianne is interested in is the effect of local craft breweries on the larger arts scene, and how Art-A-Whirl has become even larger.
In addition to Art-A-Whirl, Marianne references her report on an exhibition at the Minneapolis Institute of Arts about sustainable furniture design in Finland.
Marianne Combs joins The Current's Morning Show for the Weekend Arts Roundup every Thursday at 8:30 a.m. Read about all the latest arts news at the State of the Arts blog at mprnews.org.
Resources
Related Stories
---
comments powered by

Disqus