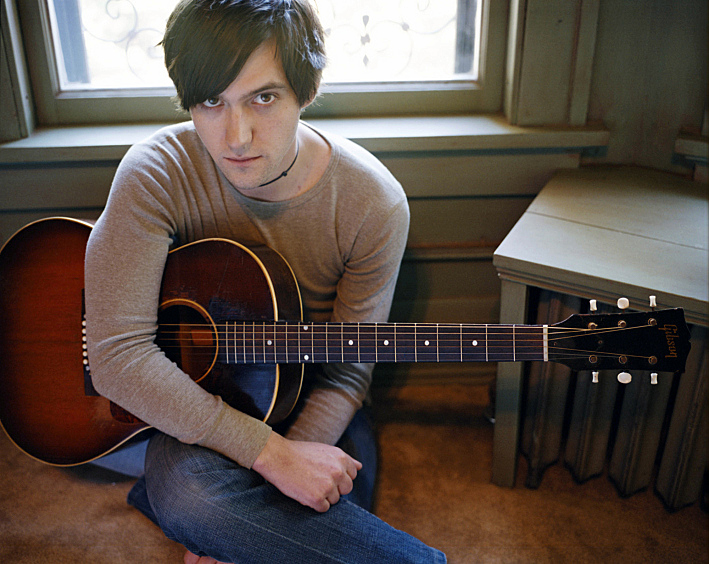 Through the wonders of modern technology, I talked to Conor Oberst a couple weeks back as he sat in a studio in Omaha, Neb., or as Conor calls it, "the Big O!"
Conor was in a chatty mood! We talked about his new album, Upside Down Mountain, his upcoming First Avenue shows in early June that feature Dawes as both his backing band and opener.
We also chatted about The 400 Bar's upcoming move to Mall of America, and Conor's audition for the Coen Brothers' film, Inside Llewyn Davis.
Listen to our conversation and to the tracks off the new album using the audio player above.
This interview originally aired on United States of Americana on Sunday, May 18, 2014.
Resources
Related Stories
Conor Oberst: The Current Sessions® at the Fitzgerald Theater Taking a trip through his entire catalog, Conor Oberst played the Fitzgerald Theater in the inaugural The Current Sessions at the Fitz with a stripped down set up. He even debuted a couple of new songs.
Desaparecidos perform in The Current's studios Desaparecidos — the name means "the disappeared ones" in Spanish — did exactly that not long after their 2002 album, Read Albums/Speak Spanish. After reuniting and releasing a handful of singles, Desaparecidos are touring once more and stopped in to The Current's studios to talk to Bill DeVille.
Conor Oberst performs in The Current studio To get you in the mood for what will surely be a special evening, Conor Oberst stopped by The Current studios on the afternoon before his Fitzgerald Theater performance squeeze in a few bonus songs omitted from his set tonight.
---
comments powered by

Disqus