Album Review: Sam Smith, 'In The Lonely Hour'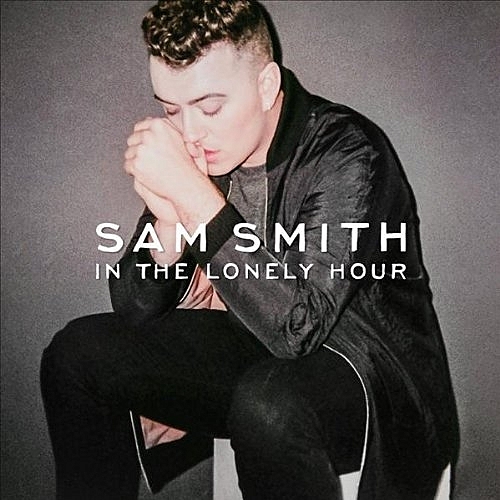 At the Dakota Jazz Club on a winter evening, a young voice from the U.K. sang for an audience unaware that they were hearing the biggest breakout voice of 2014. The audience response to an acoustic version of Disclosure's "Latch" separated the early fans from the soon to be converted. As the showcase ended, Sam Smith patiently greeted fans and chatted up his upcoming debut album.
In 2013, Sam Smith was a featured vocalist on two of the biggest songs in the U.K. The undeniably sexy Disclosure track "Latch" harnessed Smith's soulful R&B side, while the Brit-hop beats on Naughty Boy's "La La La" exposed his pop sensibility. History proves that popular success across the pond doesn't guarantee hits with an American audience. Where others have failed, Sam Smith has been embraced by new fans around the world because of the intensely emotional message on his debut single.
The greatest love songs are instantly relatable upon first listen. The intended meaning, emotion, and message is open to interpretation as you experience the song in the context of the time, place and relationships around you. "Stay With Me" is one of those songs that is universally relevant to human intimacy, loneliness, and love. Smith sings of a one-night stand and the emotional fallout of experiencing intimacy without love. The brilliance of the song is Smith's ability to shift perspectives as the story develops. He leaves the message open to interpretation for the listener. If you can't relate to the story of the one-night stand, you can relate to the experience of ending a relationship. It's that common experience of leaving love behind, regardless of whether it was one night or one year. The comforting lyrics — "darling, stay with me" — are as much about being comforted in loss as offering comfort to another as you part ways.
"Stay With Me" is just the surface of what is ready to be discovered on Smith's debut album. In The Lonely Hour seamlessly blends pop, soul, jazz and R&B. It's an ambitious album that shows Smith is both a talented singer and writer. Songs like "I'm Not The Only One" and "Leave Your Lover" bring out the raw, unaffected voice that might be the best of the year.
Have you heard the album? What do you think of it? Share your thoughts in the comments section below.
Resources
Related Stories
The Chart Show: Black Keys get their own burger, hold on to #1 The Black Keys hold on to the top spot again this week, which might pale in comparison to another sign of their success: Umami restaurant chain in California has honored the band with its own burger! For every purchase, $1 will be donated to the Black Keys Alfred McMoore Memorial Endowment Fund.
---
comments powered by

Disqus