Album Review: Lana Del Rey, 'Ultraviolence'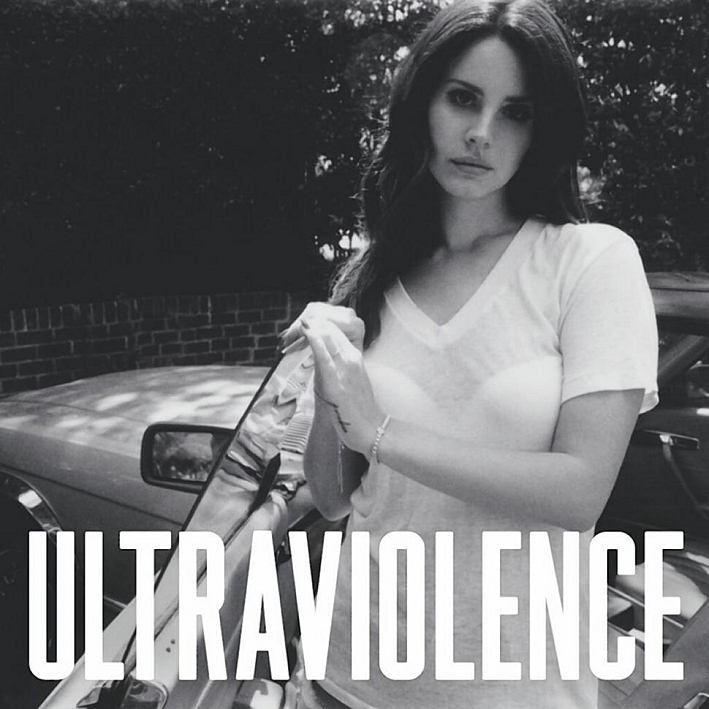 OK, can we get real for a second about Lana Del Rey? Easily one of the most divisive artists of our time, Lana Del Rey has caused legions of bloggers and armchair critics to obsess over whether she is "real" or "fake" (HER REAL NAME IS LIZZY GRANT, the authenticity police are quick to point out) and whether her albums should be filed in the indie section or shoved off into the manufactured-pop pile.
Well, I say let's stop thinking so hard about Lana's image for a minute and listen to her music, because it doesn't get much more honest or soul-baring than on this new record, Ultraviolence.
In some ways, Ultraviolence feels like a response to her critics — the album opens with Del Rey singing that she's shared her body and her mind with us, but that's all over now. She even has a song called "F***ed My Way Up to the Top." Lyrically, she comes across as self-aware ("You say I'm like the ice I freeze," she sighs coolly in "Brooklyn Baby"), shamelessly honest about her ambitions ("I want money, and all your power, and all your glory"), and resolutely, proudly heartbroken ("I'm pretty when I cry"). Del Rey almost seems to be bragging about how damaged she is at times, and how attracted she is to the dark, flawed, bad boys in her world. Hers is a dangerous love, and she romanticizes dead-end relationships and emotional devastation to the point of fetishization.
All of which sets an absolutely fantastic stage for her malleable voice, which reaches down into deeper and more vulnerable depths on this record than we've ever heard from her before. Ultraviolence is far less inventive musically than Del Rey's debut, Born to Die, but there's a disarming quality to these more pared-down songs. Whereas her previous work has found her cooing and sassing out her lines, Ultraviolence features big, soaring melodies and emotive wails. "Shades of Cool" sounds like it could appear on a Martha Wainwright album, while "Sad Girl" and "The Other Woman" sound like they could have been pulled from the soundtracks to old black-and-white movies. The song "Old Money" even cops the melody of the theme song from the 1968 iteration of Romeo and Juliet note for note.
In the lead-up to the release of Born to Die, Lana Del Rey famously referred to herself as the "self-styled gangsta Nancy Sinatra." Ironically, now that she's produced a far less stylized and contrived album, her music has caught up to the aesthetic of the public image that has so noisily defined her career so far.
Purchase 'Ultraviolence':
Amazon
Amazon MP3
iTunes
What do you think of the album? Share your thoughts in the comments below.
Resources
Related Stories
Theft of the Dial: Lana Del Rey She has one of the best-selling albums of the year. She performed on SNL. Now Lana Del Rey is taking over The Current.
Lana Del Rey performs in The Current studio Lizzy Grant's Lana Del Rey persona may be new to the broader world, but she's been singing for years and even released an album prior to 2012's already controversial "Born To Die." With her quick rise-to-fame came stringent criticism, throngs of battling publications looking for their next angle, and a warring music community.
---
comments powered by

Disqus