Cary Morin performs in the Radio Heartland Studio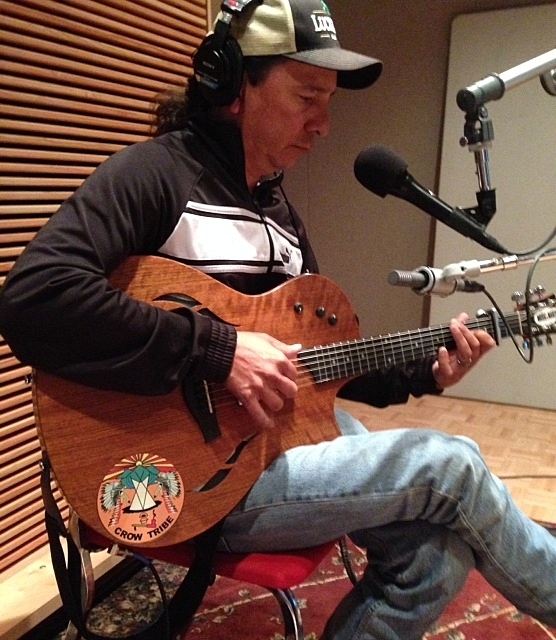 Blues guitarist Cary Morin and his wife rented out their house in Colorado, packed up their RV and their dog and set off across country to see where his music would take them. I was made aware of his music last winter, and then eleven months into his tour he came through Minnesota to play gigs in Duluth, Grand Marais, Mankato, Stillwater and Minneapolis.
I got him to stop into the Radio Heartland studio long enough to have a chance to hear him play live and ask him about his career. Morin has won the Colorado Blues Challenge Solo award for the past two years and a runner-up in the International Blues Challenge. He's a member of the Crow Nation, and besides his solo career, he works the Pura Fe Trio and the Young Ancients.
His latest album is called, Streamline. It's a collection of originals with a few well-planned covers too.
Songs performed:
"Tulsa"
"Thunder"
"Sing It Louder"
Resources
1 Photo
Cary Morin publicity photo

(Don Casper

)