Weekend Arts Roundup: ENERGY!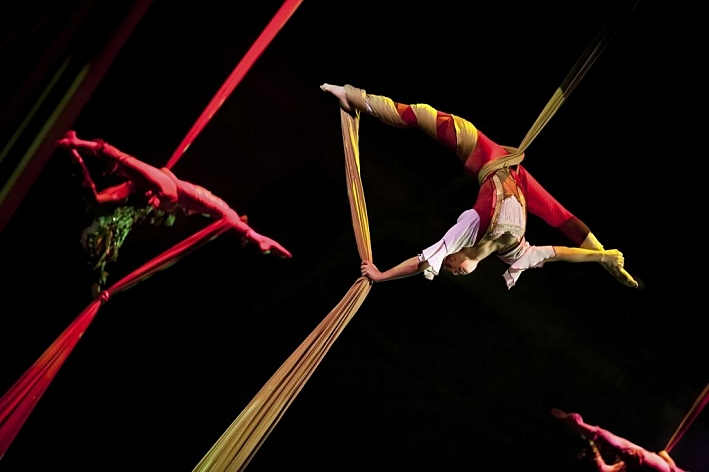 MPR News Arts Reporter Marianne Combs joins Steve Seel and Jade (in for Jill Riley) to talk about three energy-infused events opening this weekend — a big weekend for arts in the Twin Cities.
Minnesota Fringe Festival — Celebrating its 21st year, the Minnesota Fringe Festival opens tonight, Thursday, July 31, and runs until Aug. 10. This non-juried festival comprises 169 different productions, and there literally hundreds of shows one can see. The non-juried format means entrants gain places by lottery, meaning that professionals and neophytes alike have the chance to stage their hour-long program. Marianne's tip is not to judge a show by its title; that said, there are some interesting titles in the listing, including The Adventures of Tap Man, which is not about beer but rather a man who gains tap-dancing superpowers; and Flushing, New York, which centers on a plumber, Hank Tinkler, and the American pastimes of baseball, family and plumbing. Find all show listings at the Minnesota Fringe Festival website.
Marianne adds: "Once again I will be taking my post at the corner booth at the Crooked Pint this Friday, Aug. 2, at 10 p.m., to take down your reviews. This year, to keep things moving, I'll ask each person to limit themselves to one review, and I will try to get the reviews for as many different shows as possible. Stop by and share!"
A Little Night Music — At Park Square Theatre in St. Paul, Mu Performing Arts is presenting Stephen Sondheim's musical A Little Night Music. Mu Performing Arts casts the show with Asian-American actors who, generally speaking, may not be offered parts in a play set in Sweden. Critics are calling this production effervescent, lovely, dazzling and "absolutely satisfying." The show runs through Aug. 10 at Park Square Theatre.
Circus Juventas — Celebrating its 20th anniversary, this St. Paul mainstay is a youth performing-arts circus replete with acrobats and other acts that draw comparisons to Cirque du Soleil. Openign this weekend and running to Aug. 17 is Circus Juventas's 2014 show, Neverland, which re-creates the magic and whimsy of Peter Pan. Find show dates and times on the Circus Juventas website.
Marianne Combs joins The Current's Morning Show for the Weekend Arts Roundup every Thursday at 8:30 a.m. Read about all the latest arts news at the State of the Arts blog at mprnews.org.
Resources
Related Stories
Mu's 'A Little Night Music' impresses critics Twin Cities theater critics are calling Mu Performing Arts' production of Stephen Sondheim's musical "A Little Night Music" effervescent, lovely, dazzling and "absolutely satisfying."
Circus Juventas: 'We're staying in St. Paul' Circus Juventas Founder and Executive Director Dan Butler would love to be talking about his youth circus school's 20th anniversary, and the opening of its latest show "Neverland" this weekend.
---
comments powered by

Disqus