How would you remix a new Sondre Lerche song?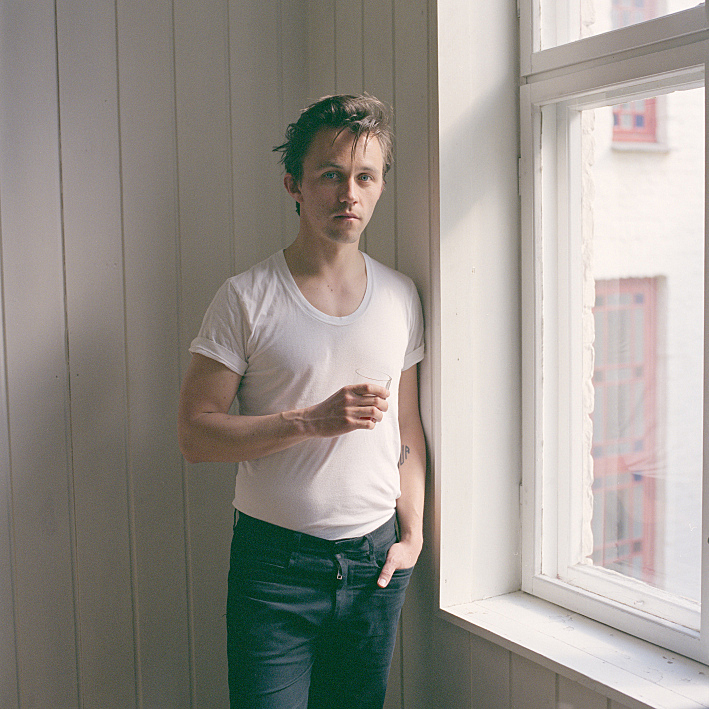 In the run-up to the Sept. 23, 2014, release of his new album, Please, Sondre Lerche is inviting his fans to remix one of his new songs, "Bad Law."
To facilitate the remixing process, Lerche has made 21 stems available for free download on his Soundcloud page. He's even initiated a small competition to encourage remix submissions.
Here's Lerche's statement about the project, posted to Soundcloud:
"Go ahead and download the BAD LAW stems, and create your own remix version of the song. To enter into the BAD LAW remix competition, simply upload your finished BAD LAW remix to your own Soundcloud account and email the link to babyitsabadbadlaw@gmail.com so I can listen to it with my friends and pick a winner, whose remix I'll upload to my Soundcloud, and share with DJs, friends and fans on Twitter, Facebook and so forth. Whether you choose to go ambient, EDM, dub step or rerecord parts for the song (like my friends Fancy Colors did - check out their BAD LAW remix for inspiration) to make it your own, I can't wait to hear what you do with it. Have fun and be bold."
The deadline for submissions is Sept. 5, 2014.
His U.S. tour in support of Please includes a show at the Turf Club in St. Paul, Minn., on Oct. 17.
Resources
Related Stories
1 Photo
Artwork for Sondre Lerche's new single, "Bad Law."

(© 2014 Mona Records.

)
---
comments powered by

Disqus