Weekend Arts Roundup: Arts at the State Fair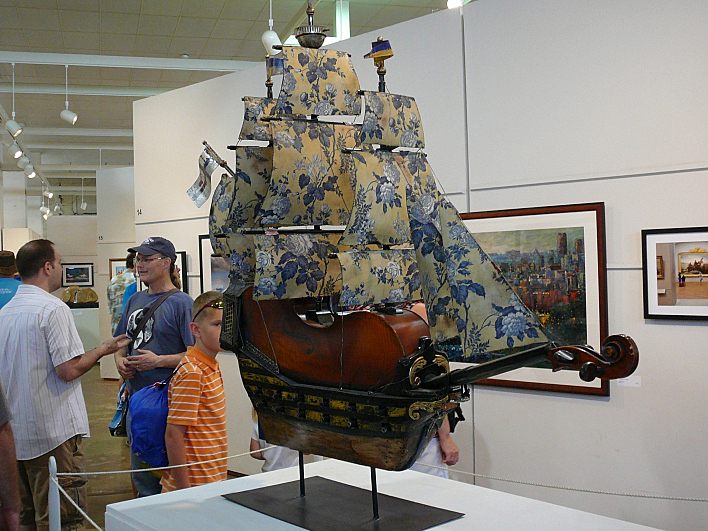 MPR News Arts Reporter Marianne Combs joins Steve Seel and Jade (in for Jill Riley) to talk where to find arts exhibits and activities at the Minnesota State Fair.
Fine Arts Building — This juried showcase of local art presents works every day of the State Fair.
Seed Art — In the Horticulture Building, find portraits, pictures and other visual renderings made completely with seeds.
4-H Building — Offers dozens of shows, typically in a musical revue format, by teens giving enthusiastic performances.
Creative Activities Building — Thousands of crafts fashioned by Minnesotans are on display in this juried exhibit.
Arts A' Fair — Arts A'Fair celebrates the arts in Minnesota with drumming, dance, theater and music in pop-up showcases throughout the fairgrounds. This year's Arts A'Fair will feature performances by Black Storytellers Alliance, COLLIDE Theatrical Dance Company, Duniya Drum & Dance, Green T Productions, HUGE Improv Theater, In the Heart of the Beast Puppet & Mask Theatre, Open Eye Figure Theatre, Theater for the Thirsty, Theatre of Fools, Theatre Unbound, Voice of Culture Drum & Dance and Z Puppets Rosenschnoz. Find complete listings and performance locations on the State Fair's website under Arts A'Fair.
Festival of Nations Stage — Presented by the International Institute of Minnesota, the Festival of Nations Demo Stage features a showcase of dance, instrument and craft demonstrations from around the world. Demonstrations are approximately 30 minutes long and are held daily at noon, 1:30, 3, and 4:30 p.m.
Marianne Combs joins The Current's Morning Show for the Weekend Arts Roundup every Thursday at 8:30 a.m. Read about all the latest arts news at the State of the Arts blog at mprnews.org.
Resources
Related Stories
---
comments powered by

Disqus