Talking about the State Fair with The Ericksons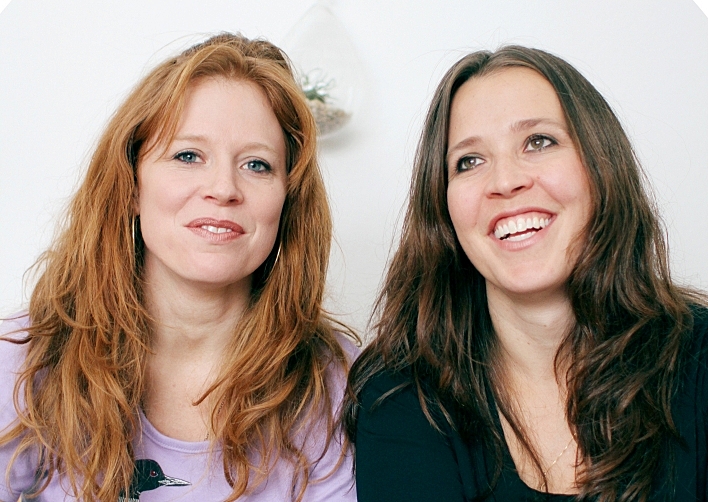 The Ericksons are sisters Bethany Valentini and Jenny Kapernick. Their new album, Bring Me Home, was recorded at Justin Vernon's rural Wisconsin studio, April Base. The first single off the album, "My Love," has already got airplay on The Current, Radio Heartland and Wonderground Radio.
On Friday, Aug. 29 — MPR Day — at 2 p.m., Barb Abney and Mike Pengra will co-host a live set by the Ericksons on the Carousel Park stage at the Minnesota State Fair.
Jenny Kapernick of the Ericksons recently spoke to us to share her thoughts about what the State Fair means to her and to her sister, Bethany Valentini.
You've performed for MPR at the State Fair before, correct?
We played on the morning show last year. I was blown away by the excitement of the live audience at 7 a.m. There were already tons of people there, getting ready for a full day at the Fair. It was so good to talk to Steve Seel and Jill Riley.
And now you'll be performing on the big stage at Carousel Park; what are your thoughts about that?
Performing at the state fair is a great benchmark for local artists. There's good energy — babies in strollers, high school kids, grandmas and grandpas — everyone comes to the fair. It's an opportunity to share our music with people who may not find themselves at our typical shows.
What is your favorite State Fair food item?
The cheese curds! Mini-donuts come in second.
What is a must-see State Fair exhibit for you?
Miracle of Birth!
Will you be seeking out other music performances at the Fair?
I would love to see Bob Mould. I remember my Dad talking about Bob Mould when I was a kid. Bob has so much history in Minnesota and his new music sounds really, really good. He's accomplished what every artist hopes to — staying relevant through the decades.
The Ericksons perform Friday, Aug. 29, at 10 a.m., in Carousel Park at the Minnesota State Fair. Barb Abney and Mike Pengra co-host.
Resources
Related Stories
---
comments powered by

Disqus