9:30 Coffee Break: Musicians with college degrees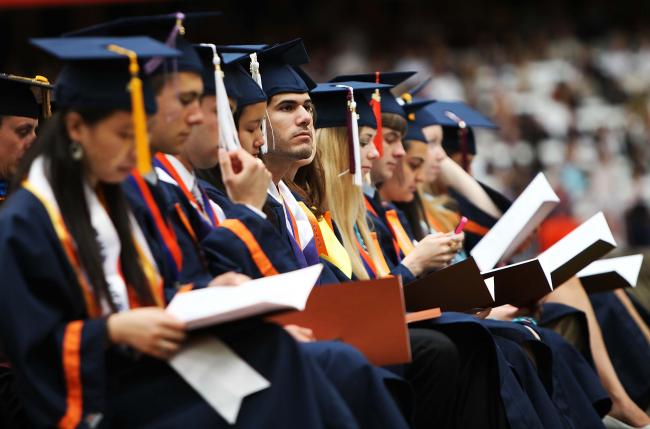 Rapper B.o.B. is very, very sure that the Earth is flat and had no problem sharing that with his millions of Twitter followers. Astrophysicist Neil DeGrasse Tyson wouldn't stand for it, you know, because of science, and sent out a flurry of texts disproving B.o.B.'s beliefs point by point.
Thanks to Elliott who wrote in to us this morning:
"Listening to Jade and Sean talk about the beef between B.O.B and Neil Degrasse Tyson made me think about how many musicians have surprising college degrees that have nothing to do with music."
So for today's 9:30 Coffee Break, what musicians with surprising or interesting college degrees do you want to hear?
Songs played
Flash's Theme - Queen
Oxford Comma - Vampire Weekend
Coin Operated Boy - Dresden Dolls
Fighting Fish - Dessa
America - Simon and Garfunkel
No Role Modelz - J. Cole
People of the Sun - Rage Against The Machine
Do you deserve a Coffee Break? We at The Current's Morning Show think you do, and we want to bring coffee and treats from Peace Coffee and Glam Doll Donuts to your workplace. In addition, we'll bring along local band Little Fevers to perform a couple of songs for you and your coworkers. Let us know why you'd like a Coffee Break - or request your own idea for a future topic.
---
comments powered by

Disqus