9:30 Coffee Break: Slide guitar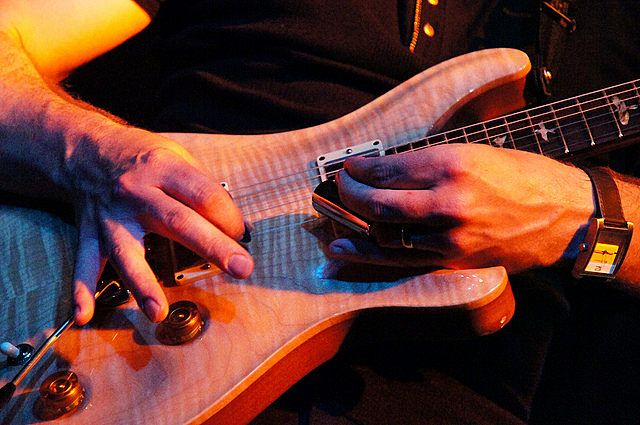 Today we celebrate the birthday of Elmore James, blues guitarist and singer known as the King of the Slide Guitar.
James' song "Dust My Broom" (also known as "Dust My Blues") gave its name to James' band, The Broomdusters. The song's opening slide guitar riff is one of the best-known sounds in all of blues.
So for today's 9:30 Coffee Break, send us your suggestions for songs that feature the slide guitar.
Songs played
Dust My Broom - Elmore James
Fade Into You - Mazzy Star
Catch Hell Blues - White Stripes
Slowride - Foghat
Soulful Shade of Blue - Neko Case
Statesboro Blues - Allman Brothers
Do you deserve a Coffee Break? We at The Current's Morning Show think you do, and we want to bring coffee and treats from Peace Coffee and Glam Doll Donuts to your workplace. In addition, we'll bring along local band Little Fevers to perform a couple of songs for you and your coworkers. Let us know why you'd like a Coffee Break - or request your own idea for a future topic.
---
comments powered by

Disqus