Today in Music History: Fleetwood Mac's 'Rumours' went No. 1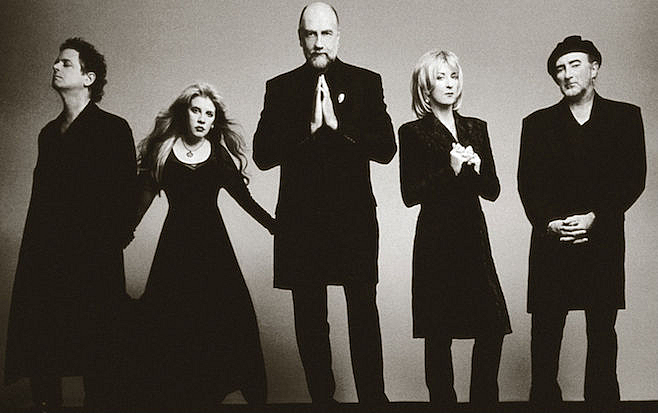 History Highlight:
Today in 1978, the Fleetwood Mac album Rumours went No. 1 in the U.S. The songs "Go Your Own Way", "Dreams", "Don't Stop", and "You Make Loving Fun" were released as singles. Rumours is Fleetwood Mac's most successful release and along with winning the Grammy Award for Album of the Year in 1978, the record has sold over 40 million copies worldwide, making it one of the best-selling albums of all time.
Also, in:
1968 - Jim Morrison of The Doors was arrested and charged with public drunkenness after harassing a security guard at a Las Vegas adult movie theater.
1984 - Frankie Goes To Hollywood started a five-week run at No. 1 on the U.K. singles chart with "Relax". Arguably one of the most controversial singles in British music history, "Relax" was banned by the BBC and several commercial British radio stations, although significant radio personalities including John Peel continued to play the song.
1988 - Eleven years after it was released, The Sex Pistols' album Never Mind The Bollocks, Here's The Sex Pistols went Gold in the U.S. with sales over 500,000.
1998 - Oasis guitarist Noel Gallagher played a 20-minute solo gig at the King Head, an English pub in Santa Monica, in front of 250 fans.
2004 - Elvis Presley fans expressed their anger at plans to cut up a rare tape of the singer's early songs and sell the snippets at auction.
2007 - Dreamgirls: Music from the Motion Picture was at No. 1 on the U.S. album chart.
2008 - Madonna topped the list for the richest female musician, according to Forbes.com.
2009 - Lynyrd Skynyrd keyboard player Billy Powell died at the age of 56 of a suspected heart attack in Florida.
Birthdays:
Robert Wyatt, of Soft Machine, is 71 today.
Jamaican electronics musician King Tubby was born today in 1941.
Sarah McLachlan is 48 today.
Rakim is 48 today.
Highlights for Today in Music History are gathered from This Day in Music, Paul Shaffer's Day in Rock, and Wikipedia.
---
comments powered by

Disqus