Weekend Arts Roundup: Carmina Burana, art inspired by Black Lives Matter, and Art Sled Rally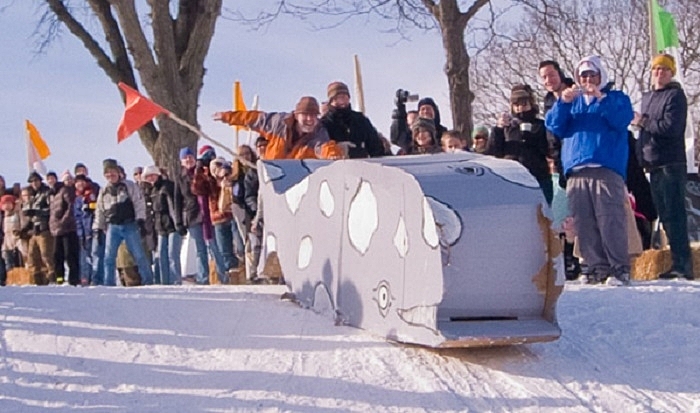 MPR News Arts Reporter Marianne Combs joins Jade and Sean McPherson to talk about three happenings in the local art world.
Here's the rundown:
Carmina Burana — At The Lab Theater, Minnesota Dance Theater & School presents the 40th Anniversary of their portrayal of love and lust, desire and longing in a collaboration featuring the dynamic mix of MDT dancers, acclaimed vocalists Bradley Greenwald, Jennifer Baldwin Peden, David Echelard, the Minnesota Chorale and musicians.
Faith [In]Action? and Hands Up Don't Shoot HER — Presented by United's Center for Arts, Faith & Culture, Intermedia Arts and Obsidian Arts, these complementary exhibitions held at two locations are inspired by Black Lives Matter. At United, Faith [In]Action? examines the role of faith communities in policing systems. At Intermedia Arts, Hands Up Don't Shoot HER reflects on the value of the lives of black women.
Art Sled Rally — Held at the Western slopes of Powderhorn Park, this community art project is a a mass sledding spectacle featuring handmade, artistic sleds, throngs of people and fantastically sculptured luge tracks.
Marianne Combs joins The Current's Morning Show for the Weekend Arts Roundup every Thursday at 8:30 a.m. Read all the latest arts news from MPR News.
---
comments powered by

Disqus