Fire
Jimi Hendrix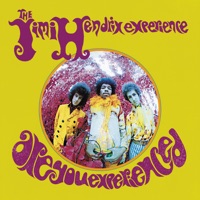 Last Played
Album
Are You Experienced?
Other songs on this album
Other songs by this artist
Axis: Bold As Love

Band of Gypsys

BBC Sessions

Electric Ladyland

First Rays of the New Rising Sun

Live at Woodstock

Merry Christmas and Happy New Year (Single)

Monterey International Pop Festival

Radio One

Rainbow Bridge

The Cry of Love

Valleys of Neptune

War Heroes
---
Please note that our catalog only lists songs that we've set up within our system; not every track from an album is displayed. You may request a song that's not in our catalog by using our request form. You may also suggest a song be added to our catalog by contacting The Current.
---
Album art and preview audio provided by iTunes, related artists provided by EchoNest.