Passenger Side
Wilco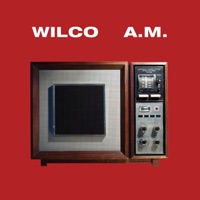 Last Played
Album
A.M.
Other songs on this album
Other songs by this artist
A Ghost Is Born

Being There

iTunes Session

Jolly Banker (Single)

Kicking Television: Live in Chicago

Live from A Prairie Home Companion

Locator (Single)

Return Of The Grievous Angel

Schmilco

Sky Blue Sky

Star Wars

Summerteeth

The Harry Smith Project: Anthology of Folk Music Revisited

The Whole Love

This Is 40: Original Motion Picture Soundtrack

Wilco (the Album)

Yankee Hotel Foxtrot
---
Please note that our catalog only lists songs that we've set up within our system; not every track from an album is displayed. You may request a song that's not in our catalog by using our request form. You may also suggest a song be added to our catalog by contacting The Current.
---
Album art and preview audio provided by iTunes, related artists provided by EchoNest.