Right Here, Right Now
Fatboy Slim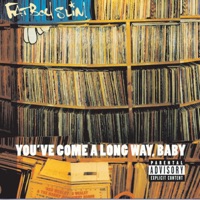 Last Played
Album
You've Come a Long Way,
Other songs on this album
Other songs by this artist
Better Living Through Chemistry

Halfway Between the Gutter and the Stars

Palookaville

Pink Panther's Penthouse

The Greatest Hits: Why Try Harder

You've Come a Long Way, Baby
---
Please note that our catalog only lists songs that we've set up within our system; not every track from an album is displayed. You may request a song that's not in our catalog by using our request form. You may also suggest a song be added to our catalog by contacting The Current.
---
Album art and preview audio provided by iTunes, related artists provided by EchoNest.