The Call Up
The Clash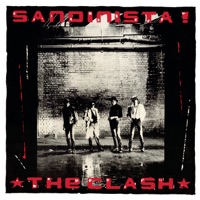 Last Played
Album
Sandinista!
Other songs on this album
Other songs by this artist
Combat Rock

Give 'Em Enough Rope

London Calling

No Thanks! The '70s Punk Rebellion

Super Black Market Clash

The Clash
---
Please note that our catalog only lists songs that we've set up within our system; not every track from an album is displayed. You may request a song that's not in our catalog by using our request form. You may also suggest a song be added to our catalog by contacting The Current.
---
Album art and preview audio provided by iTunes, related artists provided by EchoNest.