Saturday Morning
Eels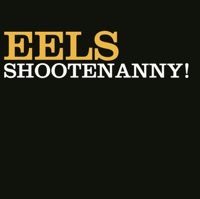 Last Played
Album
Shootenanny!
Other songs on this album
Other songs by this artist
89.3 Holiday Disc

89.3 In-Studio Performance

Beautiful Freak

Blinking Lights And Other Revelations

Eels with Strings: Live At Town Hall

Electro-Shock Blues

End Times

Hombre Lobo: 12 Songs of Desire

Live at Town Hall

Live Current Vol. 1

Souljacker

The Cautionary Tales of Mark Oliver Everett

Tomorrow Morning

Wonderful, Glorious
---
Please note that our catalog only lists songs that we've set up within our system; not every track from an album is displayed. You may request a song that's not in our catalog by using our request form. You may also suggest a song be added to our catalog by contacting The Current.
---
Album art and preview audio provided by iTunes, related artists provided by EchoNest.