Look Sharp!
Joe Jackson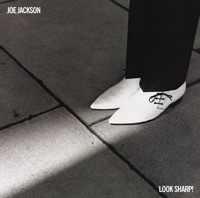 Last Played
Album
Look Sharp!
Other songs on this album
Other songs by this artist
Beat Crazy

Fast Forward

I'm The Man

Night and Day

Peanut Butter Wolf - BadMeaninGood Vol 3

The Bootlegs Vol 1- Celebrating 35 Years at First Avenue

The Harder They Come EP
---
Please note that our catalog only lists songs that we've set up within our system; not every track from an album is displayed. You may request a song that's not in our catalog by using our request form. You may also suggest a song be added to our catalog by contacting The Current.
---
Album art and preview audio provided by iTunes, related artists provided by EchoNest.