Bulldog Skin
Guided By Voices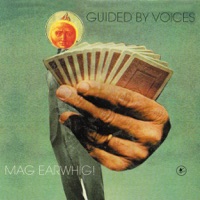 Last Played
Album
Mag Earwhig!
Other songs on this album
Other songs by this artist
Alien Lanes

Bee Thousand

Class Clown Spots A UFO

Cool Planet

Do The Collapse

Earthquake Glue

English Little League

Everything is Nice: The Matador Records 10th Anniversary Anthology Disc 3

Half Smiles Of The Decomposed

Human Amusements at Hourly Rates

Isolation Drills

Let's Go Eat The Factory

Motivational Jumpsuit

Rock The Garden 2014

The Bootlegs Vol 1- Celebrating 35 Years at First Avenue

Tigerbomb EP

Under The Bushes Under The Stars

Universal Truths and Cycles

Vampire on Titus
---
Please note that our catalog only lists songs that we've set up within our system; not every track from an album is displayed. You may request a song that's not in our catalog by using our request form. You may also suggest a song be added to our catalog by contacting The Current.
---
Album art and preview audio provided by iTunes, related artists provided by EchoNest.