Dani California
Red Hot Chili Peppers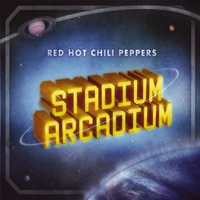 Last Played
Album
Stadium Arcadium
Other songs on this album
Other songs by this artist
Blood Sugar Sex Magik

By The Way

Californication

Freaky Styley

I'm With You

Mother's Milk

Red Hot Chili Peppers

The Getaway

What Hits!
---
Please note that our catalog only lists songs that we've set up within our system; not every track from an album is displayed. You may request a song that's not in our catalog by using our request form. You may also suggest a song be added to our catalog by contacting The Current.
---
Album art and preview audio provided by iTunes, related artists provided by EchoNest.