Festival

MN Music On-A-Stick featuring Trampled By Turtles, The Suburbs, Mason Jennings, P.O.S., and The Chalice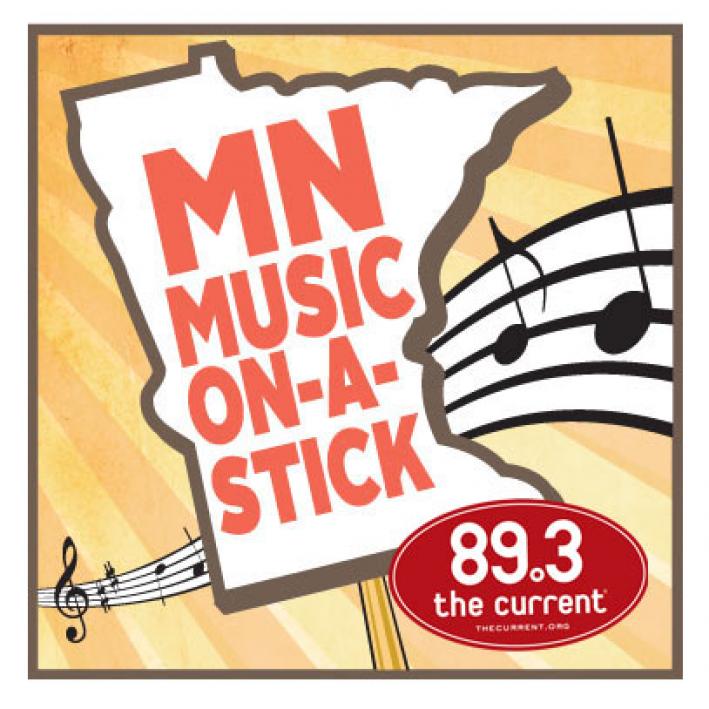 MN Music On-A-Stick is a one-of-a-kind event celebrating our great state of music. All artists have roots in the Land of 10,000 Lakes. The evening features Trampled by Turtles, The Suburbs, Mason Jennings, P.O.S and The Chalice.
Trampled by Turtles, formed in Duluth, Minn. in 2003, is made up of Dave Simonett (guitar, vocals), Tim Saxhaug (bass, vocals), Dave Carroll (banjo, vocals), Erik Berry (mandolin) and Ryan Young (fiddle). They continue to receive praise for their new album Stars and Satellites available now on Thirty Tigers/RED. Esquire said, "Supercharged songs with a hooky playfulness and white-knuckle power…" They have always felt they were able to attain an energy on stage that can't be found in the studio. For this new album, however, they didn't want to simply try to recreate a live show. "We wanted to make a record that breathes," explains Simonett, "musically we wanted to step out of our comfort zone."
The Suburbs were formed in the western suburbs of Minneapolis in 1977. The band's popularity increased during the early-to-mid-1980s, and their new wave dance sound and stage presence gained a following that broke out of the Midwest and reached both coasts. They are especially known for their 1983 hit "Love is the Law," released as an anthem for what they believe is a fundamental truth. Other hit songs include "Urban Guerrilas," "World War III," "Music for Boys," and "Waiting."
Mason Jennings is an American pop-folk singer/songwriter from Honolulu, Hawaii. He started playing guitar at age 13 and a few years later, dropped out of school and moved to Minneapolis to pursue his musical career. Jennings produced his self-titled debut album in 1997 on an analog four-track in the living room of a rented home, playing all instruments himself. One year later, he created the Mason Jennings Band. In 2002, Jennings released a studio album, Century Spring, and a "fans only" collection of acoustic songs, Simple Life. Throughout his music career, he has released a total of 15 albums. With his new album, Minnesota, Jennings crafts a collage of love trying to survive the transition into being a grown-up in a complex world.
P.O.S, also known as Stefon Alexander, is an underground hip hop artist from Minneapolis. He is the founding member of the indie hip hop collective Doomtree, through which his debut EP Falsehopes and first solo album Ipecac Neat were originally released. Originally a punk rocker in middle school, he started rapping in his mid-teens. Unable to choose between the genres, he combined the two and made his own category. P.O.S also hosts a weekly program on Minnesota's KCMP: 89.3 The Current, where he shares his influences and favorite music.
The Chalice is an all female hip-hop group from Minneapolis including Lizzo, Claire de Lune and Sophia Eris. The trio is creating some of the most dynamic music in Minnesota, fusing influences like soul, funk, R&B, reggae and straight-up hip-hop. Their first EP, We Are The Chalice, was released in Sept. 2012 to critical acclaim.
Set times
9:45 – 11:00 Trampled by Turtles
(with introduction by Jill Riley and Mark Wheat)
8:20 – 9:20 The Suburbs
(with introduction by Mark Wheat and Bill DeVille)
6:50 – 7:50 Mason Jennings
(with introduction by Barb Abney and David Campbell)
5:45 – 6:30 P.O.S
(with introduction by Barb Abney and Mary Lucia)
5:00 – 5:30 The Chalice
(with introduction by Jill Riley and Jade)
---