Festival

Communion Club Night
Sponsored by 89.3 The Current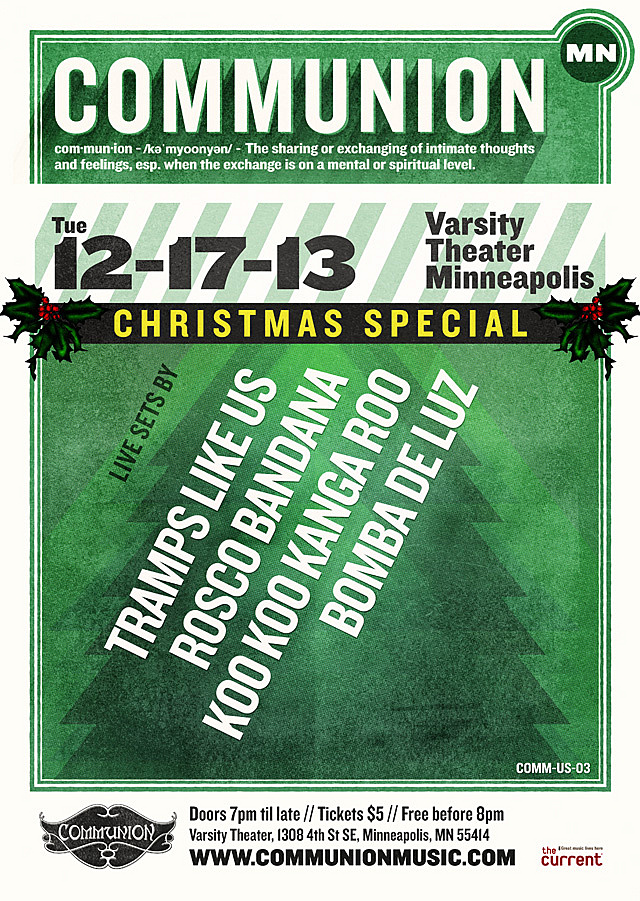 com-mun-ion - /kəˈmyoonyan/ - The sharing or exchange of intimate throughts and feelings, esp. when the exchange is on a mental or spiritual level.
The Varsity Theater and Communion, the acclaimed live music promotions team and taste-making independent label, are pleased to announce the second edition of their new monthly music series featuring Communion's stable of artists and the best of the Twin Cities music scene.
On the heels of the success of the 2012 "Austin to Boston Tour" (which played The Varsity in Sept. of that year) and ongoing residencies in New York City and Nashville, Communion will launch a new platform for developing, emerging and established bands to tour.
Operating as a string of monthly club nights—modeled on the legendary Communion night in Notting Hill, London where the company was born, the new initiative will bring a different line-up of artists to Minneapolis's own Varsity Theater as well as eight other cities each month: New York, Philadelphia, Washington, D.C., Bloomington, Louisville, Nashville, Madison and Rock Island.
Featuring performances by
Tramps Like Us
Rosco Bandana
Koo Koo Kanga Roo
Bomba de Luz
18+
---