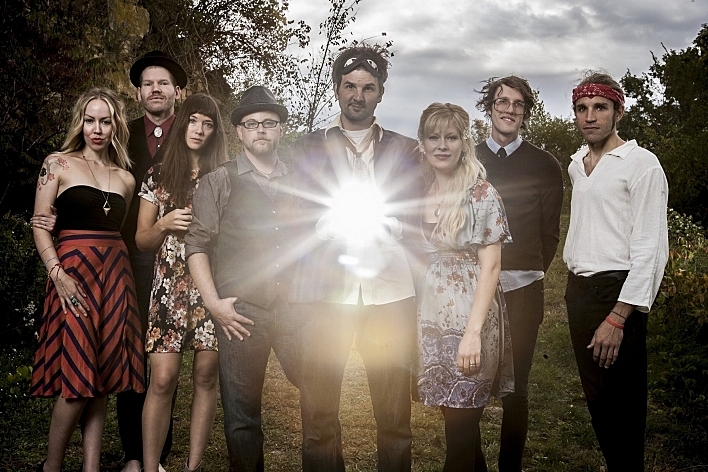 When
Show at 8:00 p.m. (No opener)
Show at 8:00 p.m. (No opener)
Tickets
Member pre-sale online on sale Thursday, January 16, 2014, 12:00 PM
General public tickets on sale Friday, January 17, 2014, 12:00 PM
$25.00, Plus $2.50 facility fee
For two nights, Cloud Cult will be performing a split set at the Fitzgerald Theater. The first set will be acoustic, and the second set a fully plugged-in version of Cloud Cult.
The group is celebrating the upcoming release of their new acoustic EP, culled from three live shows at the Southern Theater in December, and culled the best songs for the album.
Fitzgerald Theater Box Office
10 East Exchange Street
Saint Paul, MN 55101
Box office hours:
Tuesday–Friday: Noon–5 pm
Phone: (651) 290-1200
e-mail: fitzgerald@mpr.org
Tickets are also available through Ticketmaster by phone at 1-800-982-2787 or in person at any Ticketmaster outlet.
---