Folk

Nickel Creek
Sponsored by 89.3 The Current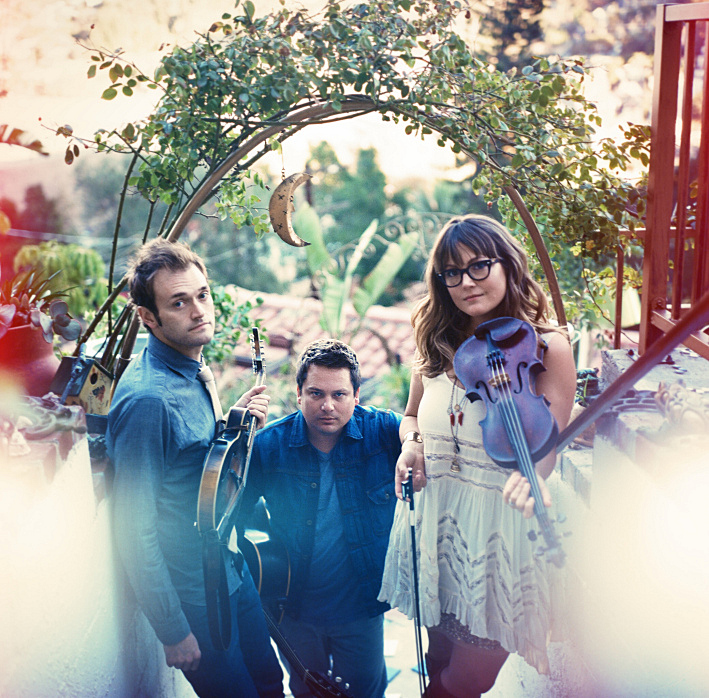 The Grammy Award–winning, multi-platinum selling trio Nickel Creek—Chris Thile (mandolin/vocals), Sara Watkins (fiddle/vocals), and Sean Watkins (guitar/vocals)—officially reunites for the first time since its 2007 self-described "indefinite hiatus" with a US tour this spring and summer.
Formed in 1989 when Thile and Sara Watkins were eight years old and Sean Watkins (Sara's older brother) was eleven, Nickel Creek earned a loyal following playing the festival circuit for nearly a decade. The band's self-titled debut album was released in 2000 to commercial and critical acclaim: it sold nearly one million copies. Nickel Creek released two more records: 2002's This Side, which won a Best Contemporary Folk Album Grammy, and 2005's Why Should the Fire Die?.
The band members always explored their own solo work as well as collaborations, which they were able to pursue more fully during their hiatus, and will continue to do. Among other recordings, Thile has released three albums and an EP with his band Punch Brothers. Sara Watkins and her brother Sean have, for years, held an informal residency at the L.A. club Largo: the Watkins Family Hour often includes surprise cameos from friends and colleagues. Nonesuch released Sara Watkins in 2009. In the three years between it and her second record, Sun Midnight Sun, Watkins toured the world both as a solo artist and as guest fiddle player/vocalist with the Decemberists.
Since the hiatus, Sean Watkins has formed the acoustic folk/pop band Fiction Family (alongside Jon Foreman of the band Switchfoot), co-writing as well as co-producing two records, Fiction Family (2009) and Reunion (2013). During that time, he also assembled the eight-member Americana supergroup.
Pre-sale Information
Pre-sale runs Thursday, Feb. 20 from 10 a.m. to 10 p.m.
Password: destinations
All ages
---